Prom Committee
Prom Committee Tips: Planning and Budgeting for Prom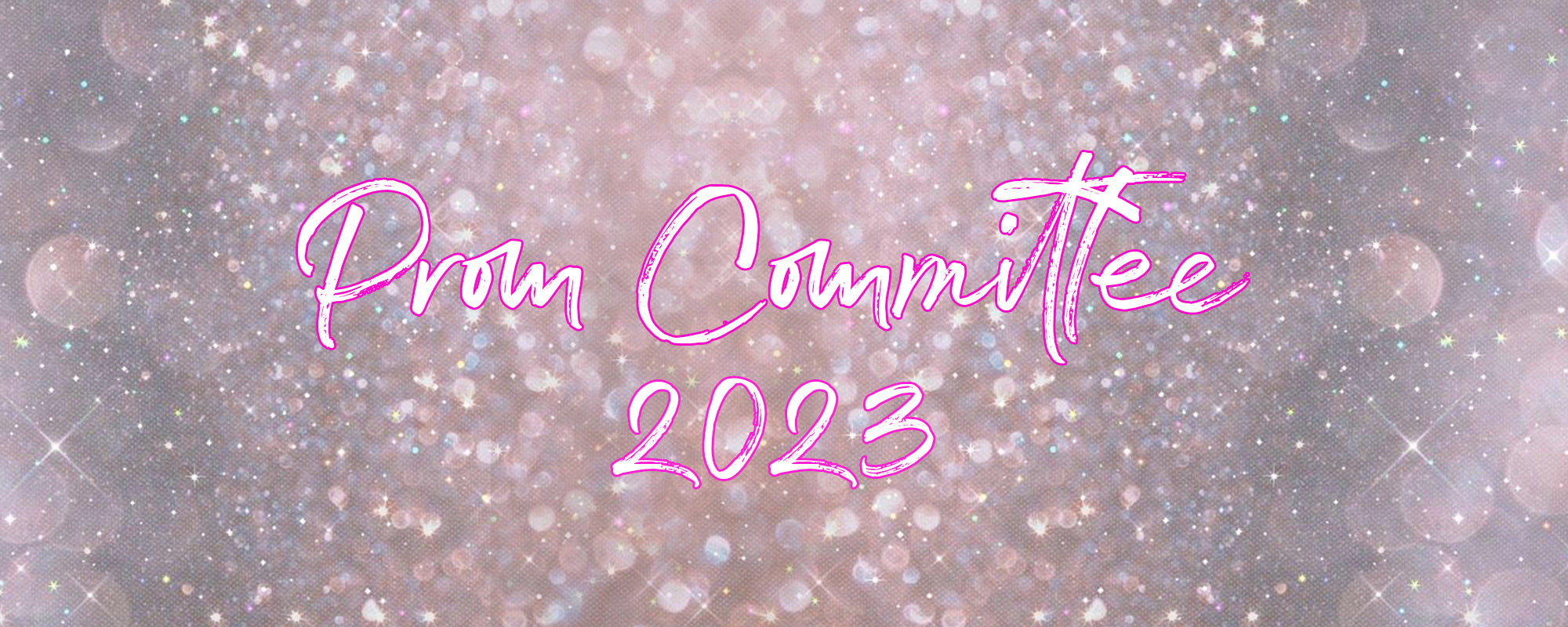 What is prom committee? Prom Committee is a group of people who are put together by the class board to throw one of the proms (either Junior or Senior). What does Prom Committee do? Prom committee is completely responsible for the planning that goes into a prom. The committee must fund raise money to pay for necessities such as the DJ, venue, catering, and decorations. They are in charge of all details of prom including the theme, name, and much much more. Basically, the committee gets to create the whole prom for their class from scratch, work together and throw a night to remember. For two years they will work closely with the class board to plan the dance. Prom committee is also in charge of contacting the DJ, finding and booking a venue, taking care of all contracts, and deciding on all the details! As the prom committee, you can:
1) Insider Insight - Be in the know of all that will be going on before anyone else.
2) Organize Fun Fundraisers - Ones that make money and allow students to have fun.
3) Make it Memorable - you get to be in charge of making it a night you and your friends will never forget.
4) Develop Leadership Skills - Be a voice for your friends! And besides this will look great on a resume!
5) Proud Moment - It's nice to know you played a part in the end of high school celebrations.
In this section of prom guide, you can learn important information on how to plan your prom. From choosing a theme, venue and decor, to choosing music and prom events, you'll find expert advice on how to easily throw the best prom ever while staying within budget.
Steps on How to Organize the Perfect Prom Night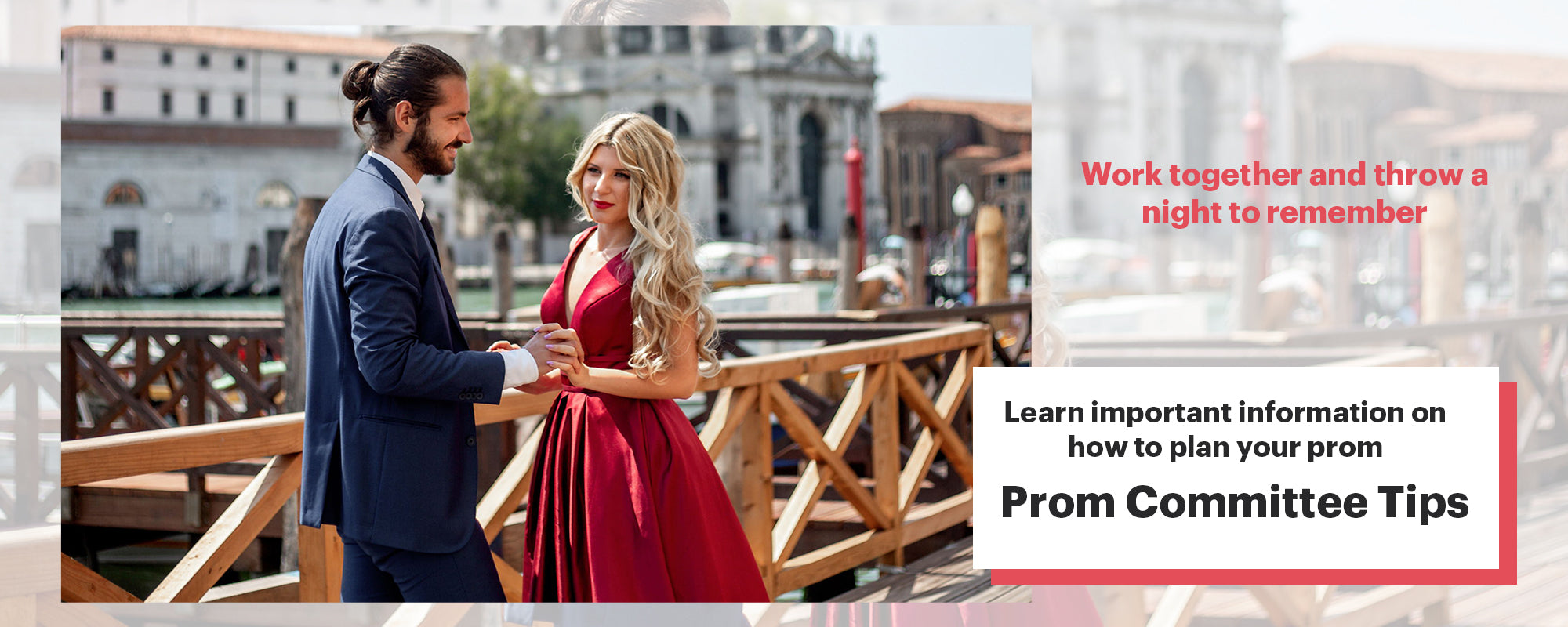 When it comes to planning the perfect prom you will want it to be a night that you and your classmates never forget. You may be wondering what it takes to plan the perfect night? When you're one of the people in charge of planning prom you will have lots to decide on like the venue, theme, DJ, food, and so much more. It may seem a bit overwhelming at first but if you break each task down it will become much easier. Keep reading for the perfect prom planning checklist for a night nobody will forget.
Put Together A Committee
First things first, you need to form a prom planning committee that comprises of 10-15 people. Choose members that you know are reliable and are as equally enthusiastic as you to plan the prom. Ensure that for every activity, you delegate a member who will oversee it to ensure everything runs smoothly. You should then speak to the faculty and present your prom plan for their approval. You should always set and work within a budget to avoid overspending. Leave some cash aside to cater for any last minute expenses that may pop up.
Pick the Right Date and Perfect Venue
Picking the perfect date for prom is very important. You're going to want to make sure you look at your school schedule so now after school activities or holidays will conflict with the date that you've picked. The date is most important because you want to make sure as many students can come to prom as possible. Prom is also usually held near the end of the school year as a way to wrap up your entire high school career. As well as choosing the right date for you're prom you also need to focus on booking the perfect venue ahead of time. Take some time to tour venues with the other members of your prom planning committee so you can find the best venue for the right price. You can also put in a proposal so the venue staff can get in touch with you. Make sure the venue you choose has enough room for your entire senior class. You will also want to make sure that the venue allows the food that you want as well as having the right equipment or space for your DJ.
Pick the Prom Theme and Song
One of the important parts of being apart of the prom planning committee is helping to pick the prom theme as well as your prom song. The prom theme is very important because this will be how you decorate the venue and you can use your theme for lots of fun merch to get everyone hyped up for prom. A great way to decide on the prom theme, as well as the prom song, is to narrow it down to three or five ideas and then let the whole class help to choose. The prom committee can pick their top ideas and then have everyone in the senior class vote on what is their favorite. This is the best way to make sure everyone is involved and had a say in deciding on things for prom. Your prom song is also equally as important as the theme. When it comes to your prom song you want it to be something meaningful that you and your classmates will remember for years to come.
Dance Floor and DJ
Another important aspect of prom is making sure your venue has a great dance floor and you can find the perfect DJ. When it comes to the dance floor you should make sure there is enough room for you and your classmates to dance as much as you want. Make sure to look into the pricing and get the perfect dance floor for your prom night.
You're also going to want to make sure you find the perfect DJ so you can have a magical night. There are tons of different ways to find a DJ for your prom. You can search for one online, ask for recommendations from your venue, or even interview your own DJs beforehand.
Make sure you find a DJ that you can work with and one that will know the vibe that you want. On one hand, playing older songs is fun but when it comes to prom you and your classmates may want to hear more new and popular songs. If you can work with your DJ to plan the perfect prom playlist, then you know you've made the right choice.
Plan the Prom Menu
Prom night is supposed to make you and your classmates feel like you're having a fancy night out and you want your prom menu to reflect that. Choosing the perfect prom menu is a must. Make sure you coordinate with your venue if they can provide food in their price or if you can bring your own catering in.
Another thing you will want to think about is having different options for people with food restrictions. Make sure there is a vegetarian option, gluten-free option, as well as any other food allergies or restrictions your classmates might have.
Prom Party Favors
Another thing you will want to think about when it comes to prom is passing out fun swag before, during, and after prom. You can get everyone prom shirts with your theme on them that you can pass out during prom. Before prom, you can even have school events to get everyone fired up with fun party favors.
A fun thing to do is to have after-prom party favors that you can pass out on an upcoming school day. These prom party favors can be photographs from the night or even another fun swag item.
When it comes to prom tickets, you could make key chains. Your classmates can purchase their prom tickets but their prom ticket is actually a memorable key chain that they can keep forever!
Decorations
Decorations for prom can be very important! Your decorations also depend on what your venue would allow. When it comes to decorations this would be a great time to work with your venue host and see what you could rent from them or what is included with your venue price. You want to use as many decorations to really represent your theme as long as you can keep it classy. Fairy lights, fabric curtains, and colorful tablecloths could totally change the way your prom looks and feels. You could even do some fun DIY decoration projects to stay within your prom budget.
Follow Our Prom Planning Checklist
Overall, when it comes to planning your prom you shouldn't get overwhelmed if you follow our prom planning checklist. Prom is supposed to be a night to remember so don't spend too much time focusing on the details if you don't have to.
15 Trending Prom Themes in 2022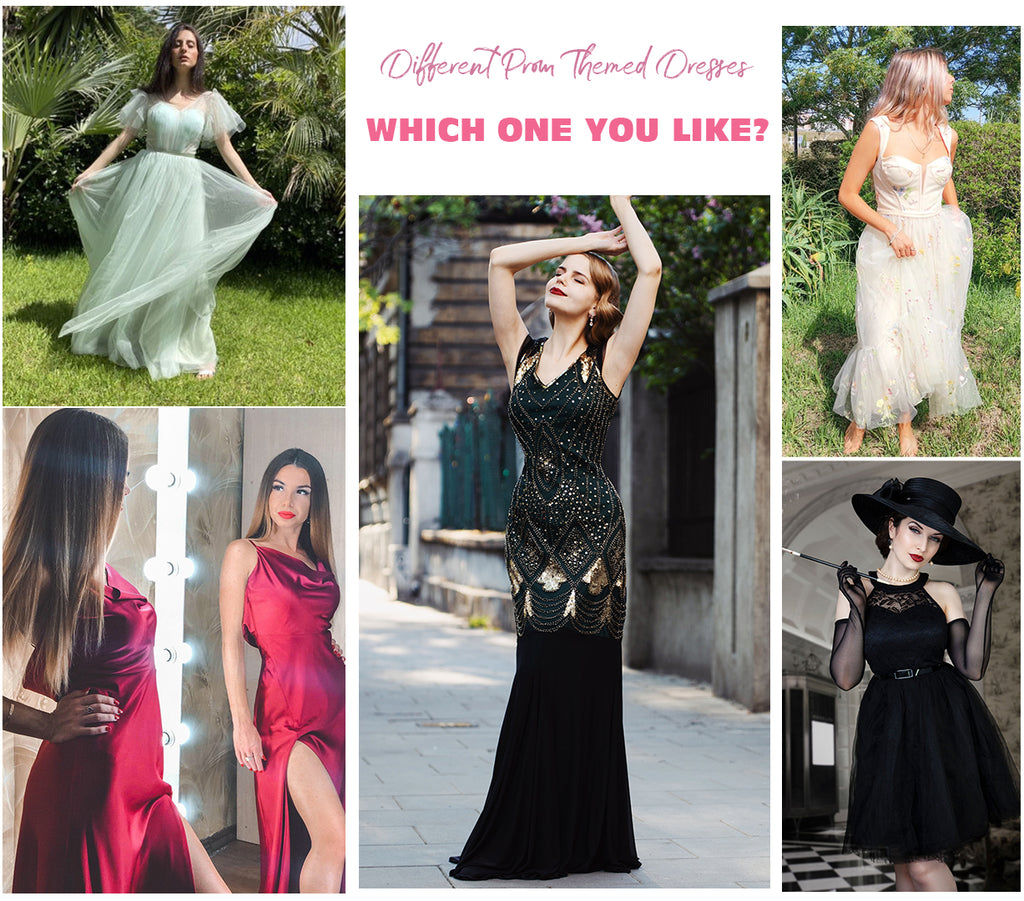 The red carpet prom theme: Students are sure to feel like Hollywood stars if you bring in the red carpet theme. You can also request the students to dress up like their favourite stars. You can decorate the location with a red carpet and include spotlights and a walk of fame. Add popcorn and candies for a fun twist. For an extra touch, you can dress up the coordinators as "paparazzi" on either side of the red carpet.
Masquerade prom theme: The gothic and dark vampire themes add drama to the prom night. The gorgeous red, gold and black details work perfectly with the carnival masks. The theme adds mystery and elegance with mysterious prom party decorations.
Winter wonderland: The winter wonderland is a perfect ageless theme for any prom party. It brings in the festive spirit with beautiful decorations, and there are so many fun decorations and furnishings that can be added to create a wonderland experience for the guests. Make sure you nail the theme with the archway and the decorations.
Rustic prom theme: Go country with this beautiful laid back theme. Keep the decor bright and breezy, with earthy decoration. Add haystacks around for a rustic barn experience. To add more to the theme, make sure that you add country music that goes well with the theme.
Fairytale prom theme: Bringing the "Happily ever after" come to life, fairytale prom themes are the way to go. There is so much that you can customize with the theme and can be easily adjusted based on your budget. From Fairyland to Neverland, you can create your fantasy tale. Make sure that you make the theme gender-neutral and comfortable for everyone.
Under the stars prom theme: Night under the stars is an exquisite theme and is quite popular in evergreen and qualifies to be an aesthetic theme – which is why this party theme is so popular because it is also easier to find things in a star design. You can also tone down the theme and adjust things according to your budget; limitless possibilities.
The enchanted garden prom theme: The enchanted garden theme combines two different themes – garden and fairy tale for your prom night. You can create one of a kind glam garden for your Prom night. This theme is garden themed with lights, garlands around, fountains and lampposts. You can also revamp the decorations with unique statues and animal-shaped bushes.
Tropical paradise: Favour some bright beach vibes? There are many tropical themes that you can add to the prom night and make them more fun. Add some bright blooms and floral around to fill the room. Bring the beach indoors by adding sands and beach chairs for the attendees. You can have tropical and colorful food items.
Floral garden: Keep things fresh and simple with this floral themed prom party. It is also unbelievably budget-friendly as you can have a natural setup in an outdoor area. You can make better food and other arrangements to make the prom night memorable for students.
Euphoria prom theme: Euphoria is undoubtedly making rounds among teenagers, and they would love to experience the fantasy in real life. With your themed prom party, you can add a little more Euphoria to their lives. The exciting part about this theme is that it is pretty simple. All it comes down to is having the themed backdrop. It needs to be "instagramable", iridescent and not-so-perfect pink or metallic glitter around.
Fire and ice prom theme: Whatever is the occasion, the fire and ice theme creates a bold impact with dramatic collusion of the fire and ice elements. The rich texture and fine detailing make it a captivating theme and combine the two opposite colours. The fire and ice-themed packaging and decorations might be contrasting but effortlessly mix the decorations, props and accessories.
The Arabian nights prom theme: The Arabian prom theme looks quite magical with its exotic Moroccan music. You can change the tone of the theme by either making it more shimmery, Aladdin-theme, a chic bohemian theme or a night desert theme – all based on the Arabian allure.
The great gatsby prom theme: The great gatsby is all about going retro – back to 1920. It is all about being over the top and excess. As a prom coordinator, you need to be over the top of the game and create a night that the students will never forget. The highlight of this prom theme is to make everything – from invites to the decor – add a spiffy touch by using checkers on the floor with red and black fabric.
Beauty and the beast prom theme: If you are bored with the regular fairy tale classic prom theme, then you can add a dramatic twist by turning it into a Beauty and a Beast prom theme. Whether you restrict to just the original animated movie or the modern version of it, you can create the perfect Beauty and the Beast theme on your terms.
Space and galaxy: Take your prom out of this world with this galactic space theme. Wrap up the room with dark fabric with tiny specs of light beaming through. You can add space-themed props to add extra pop and highlight, with the moon and planets moving around.