Prom Dresses 2022: Top 39 Hottest Styles You Need to Know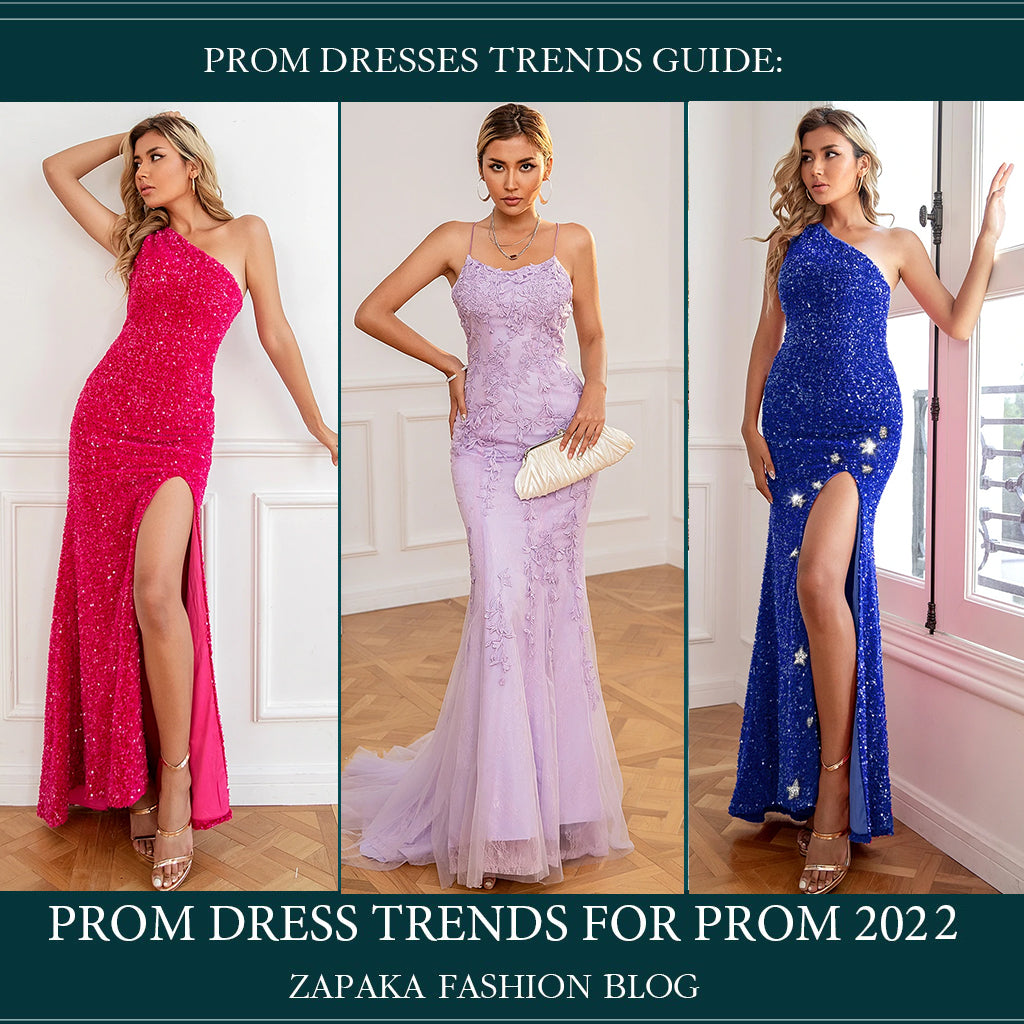 The 2022 prom is not a long way off, which means you should start to take consideration and plan for your big day! Here are a few tips to help you make all the right choices for prom dresses of 2022. This blog will introduce you 39 styles of different prom dresses that would be a hit of the Year 2022 Prom!
1. Eye-Catching Sequin Prom Dresses
Sequins will take an ordinary dress to extraordinary. It's no wonder that sparkle is a huge trend for 2022 prom party. Look sizzling at your prom party in a sparkly, embellished dress. There are sequined long dress with spaghetti straps and sequined long prom dresses with a slit for you to choose from, you are guaranteed to find your dreamy sexy sequined prom dress. If you are a total head-turner, sequin prom dress is exactly what you need!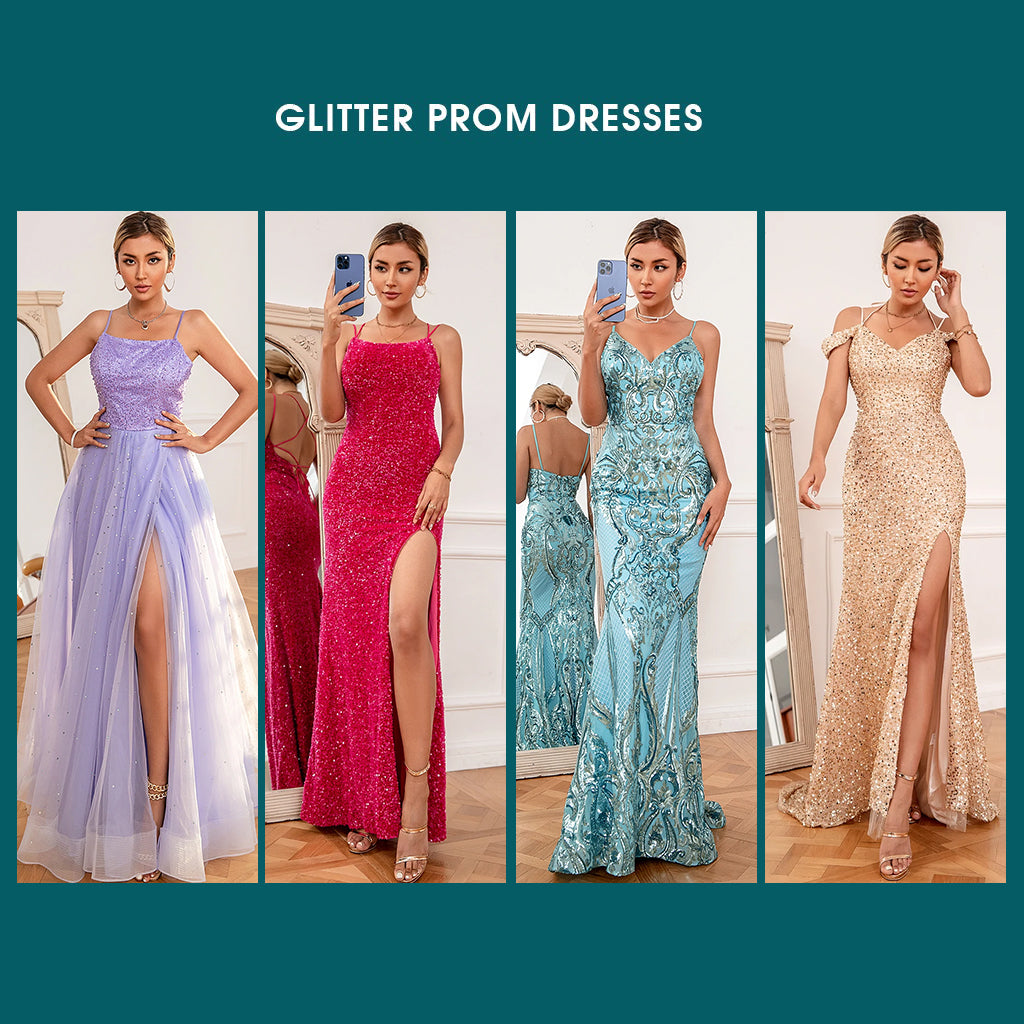 (Shop: YYZL117 Light Purple, 4032548 Fuchsia, CEYY2108 Blue, YYZL158 Champagne ) 
2. Classic A-Line Prom Dresses
Line prom dresses have never really went out of style, but in year 2022 they're literally everywhere. Fitted at the bust and waist and flowy towards the hips and bottom while the top can vary from a sweetheart to halter neckline. A-Line dress materials range from chiffon to jersey to taffeta and come in a variety of styles such as short, long, and high low. No matter your body type, you can pretty much guarantee they'll be fire. If you're after something effortlessly elegant, A-Line prom dress is definitely in the cards for you.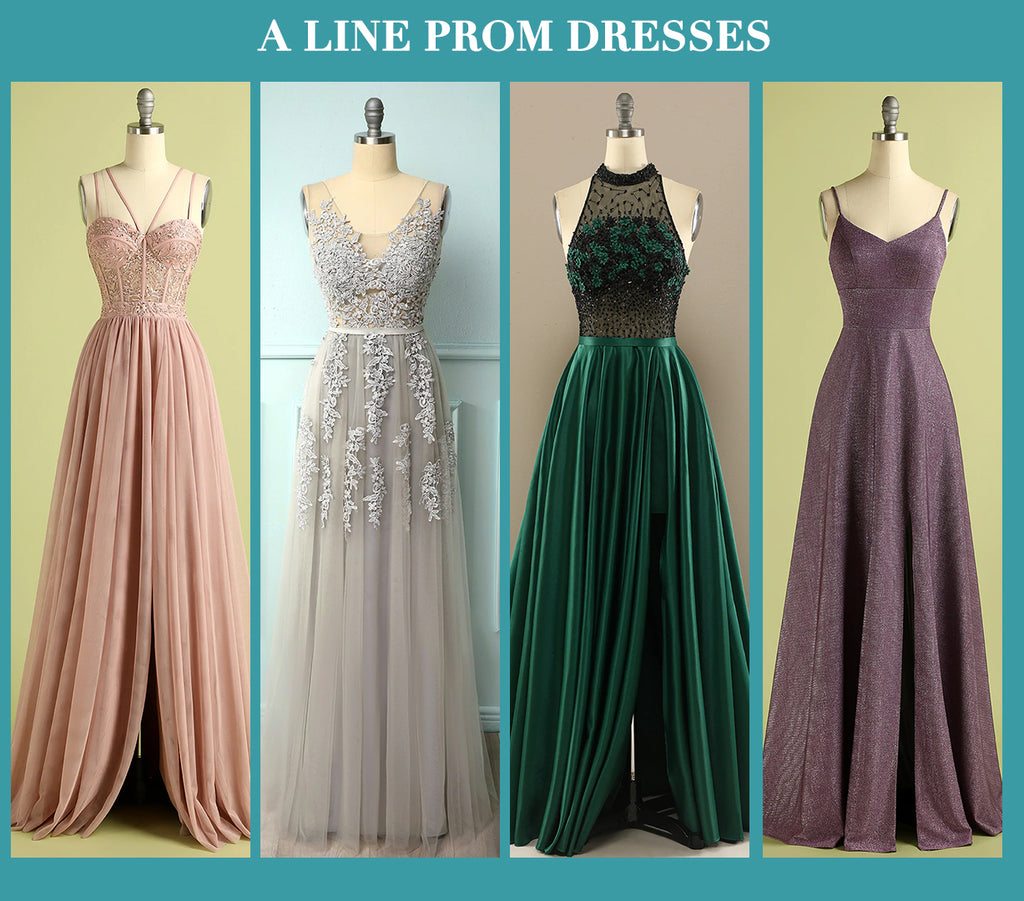 (Shop:YPTED9006, ZPK04003136, ZDGWNS17202GR, DY20190019)
3. Body-Flattering Mermaid Prom Dresses
Mermaid Prom Dresses always have a way of showing the most feminine part of your body. How to know what the time it is to showcase your face and your killing curves, slay on that mermaid dress! You can really wow the crowd. If you're looking for a dress that satisfies your parents' wishes without compromising your personal style, stop right here and like it, see it, buy it. Just be prepared to get stopped over and over again and answer questions about where you got your incredible look.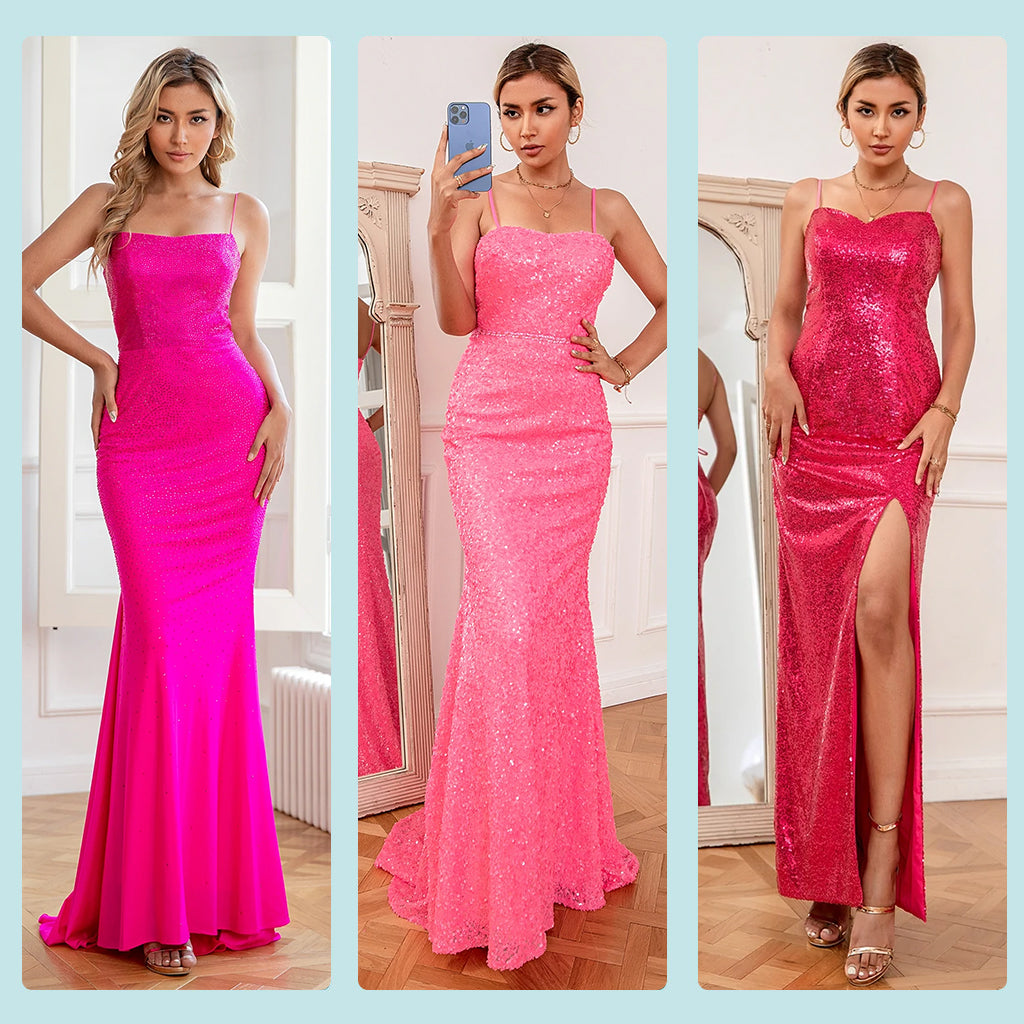 (Shop:ZSCEYY1128 Fuchsia, CEYYET1104 Pink, ZPKYYZL091 Fuchsia) 
4. Alluring One-Shoulder Prom Dresses
The asymmetrical look is hot for prom 2022 dresses! Off the shoulder prom dresses have an exceptional neckline that helps show off a modest amount of your skin.  If  you are after elegant and classic look, one-shoulder prom dress would be a great choice.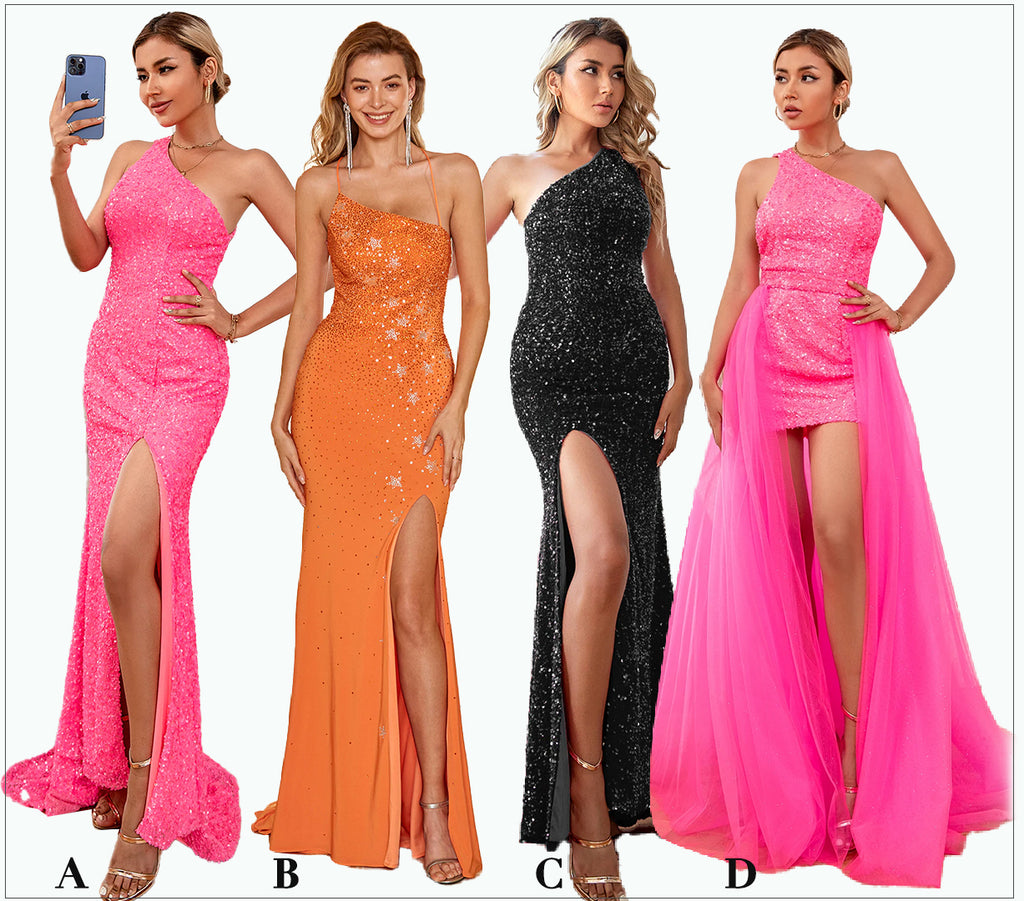 (Shop:ZSCEYY1127 Pink, ZPKZSCEYYC2102 Orange, ZPK04032541 Black, YYLH20417 Pink ) 
5. Cute Sweetheart Prom Dresses
For those prom queens who want the princess look, you can never go wrong with a sweetheart prom dress. Some stunning sweetheart neckline dresses feature a wide skirt with layers of tulle for a fairytale effect. While others end up with a sheath skirt which offers a super elegant look.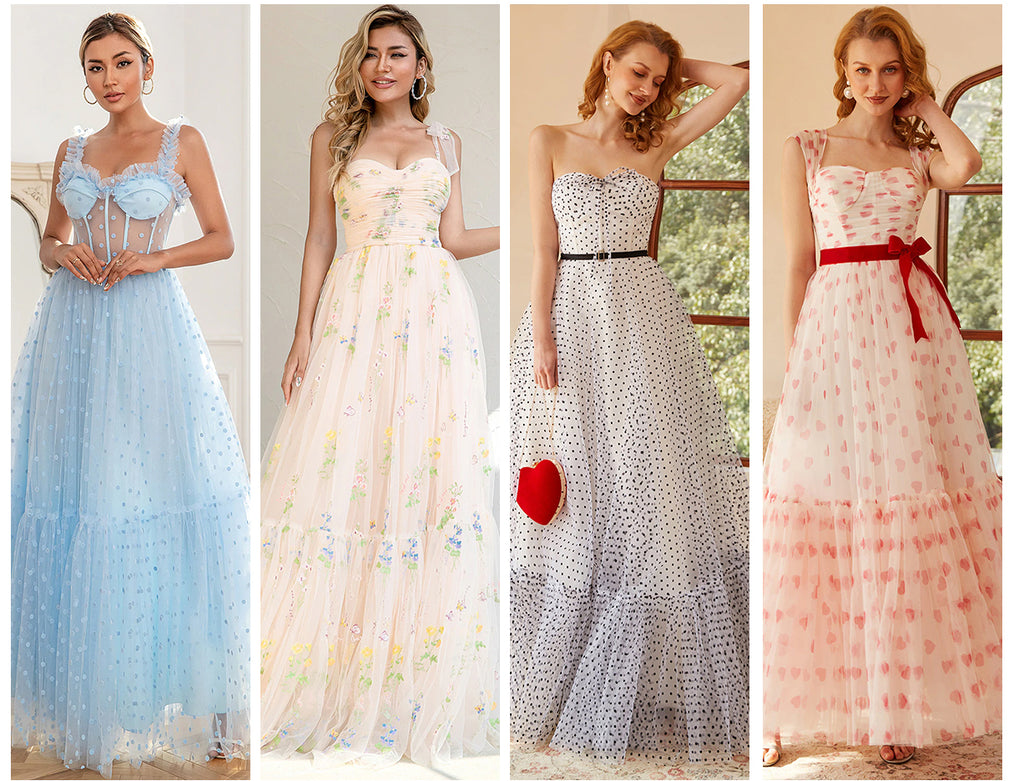 (Shop:ZSCEYY1127 Pink, YYLH20419 Champagne, YYZL188 Yellow White Dot, YYZL191 Ivory) 
 6. Simple Yet Sexy Prom Dresses
A simple dress doesn't distract attention from your natural beauty and so, it's a great way to accentuate your personality. These prom dresses are simple yet sexy. You can effortlessly show off your figure in the simple sexy prom dresses. These dresses features open backs, strappy backs, plunging V necklines, cutouts, and slits. If you are looking for a dress to wear at your prom, you should definitely look at this style that are perfect for any occasion.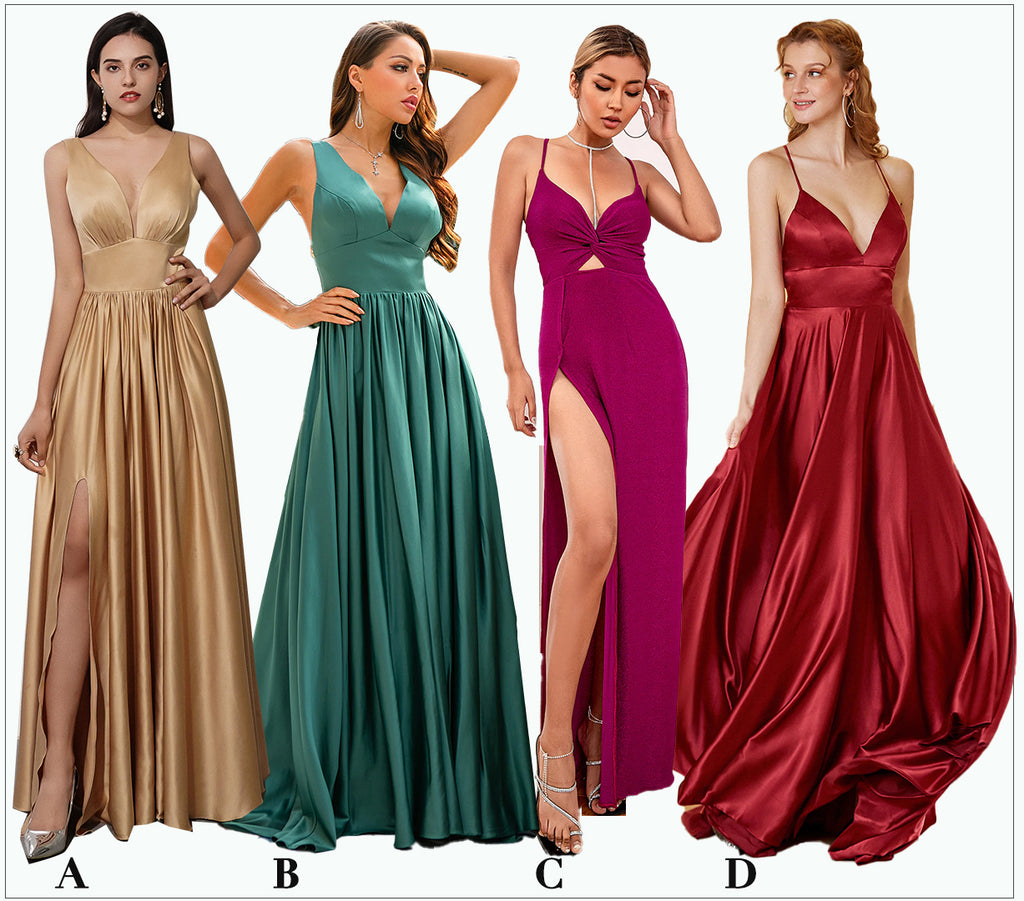 (Shop:28001089, WBYY13-9, YYLH20428 Magenta, YYZL097 Burgundy) 
7. Vibrant Short Prom Dresses
Short prom dresses are popular for their comfort, versatility, and stylish designs.  Ranging from flirty junior prom dresses in short lengths to sleek and sexy short dresses for senior prom, there's always have a look you'll love. You can really surprise your besties with a carefully-picked short prom dress. ZAPAKA provides a selection of fancy short dresses to ensure you can quickly find a figure-flattering and affordable short prom dress regardless of your body type, event theme, or budget. Wearing a short formal dress for prom 2022 would be s great choice.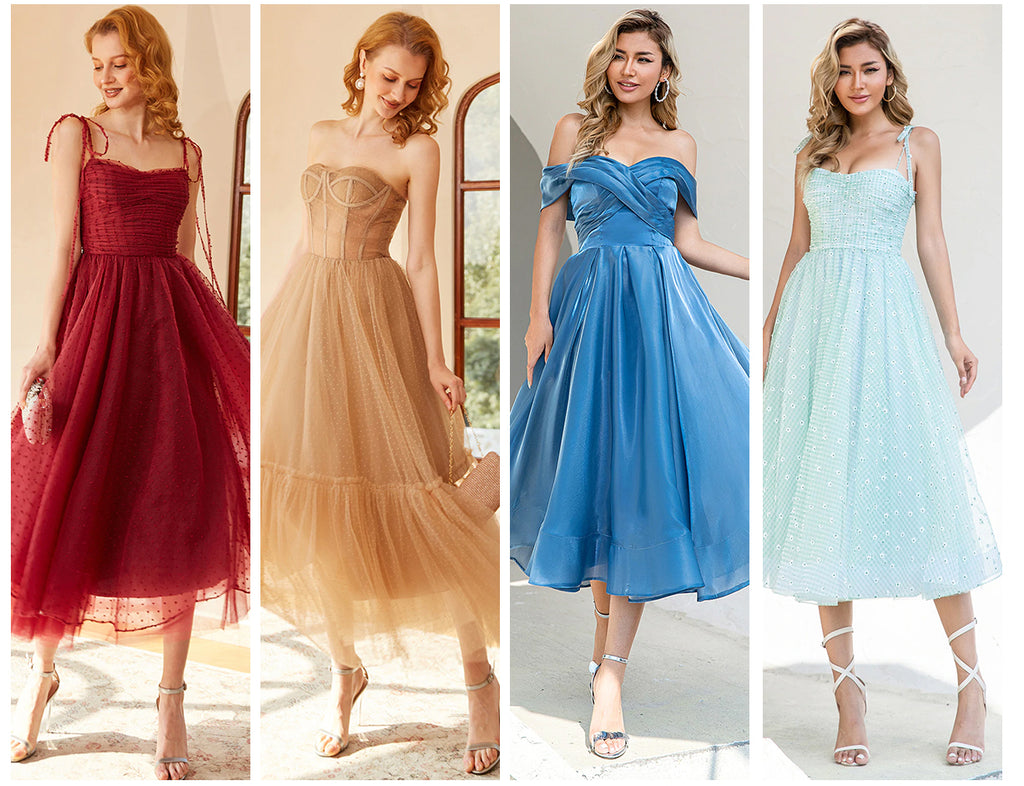 (Shop:YYLH20413 Red, YYLH20426 Khaki, YYLH448 Blue, YYLH20413 Light Green )
8. Flowy Tulle Prom Dresses
Tulle Prom Dresses are light, flowy and romantic, you can effortlessly achieve a charming look on this type of dress. Zapaka tulle prom dresses feature pretty lace detailing and relaxed A-line silhouettes which can easily bring out your go-with-the-flow attitude. Pick one tulle prom dress for your big day to easily reflect your easygoing vibe that everyone loves much.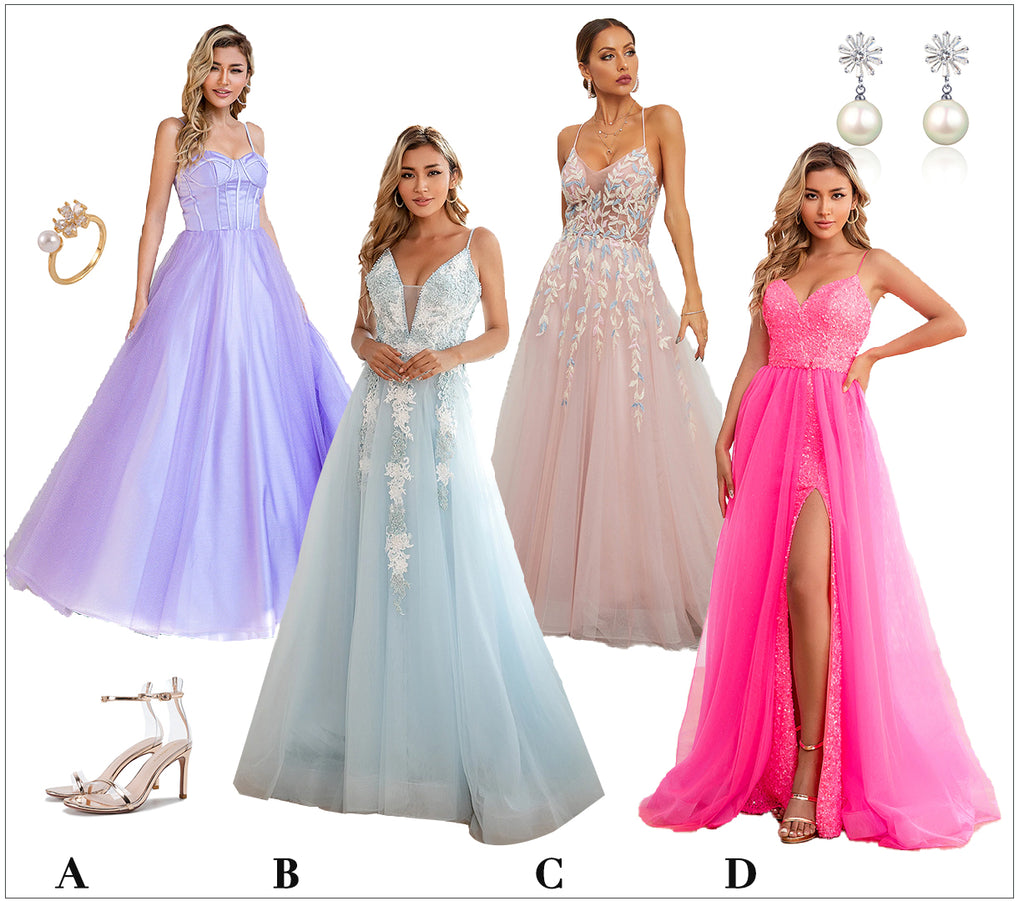 (Shop:YYLH20441 Purple, YYZL162 Light Blue, ZPKYYZL034 Pink, YYLH20418 Fuchsia ) 
9. Striking Ball Gowns for Your Prom
From classic princess ball gown prom dresses to contemporary strapless ball gown prom dresses, ball gown prom dresses is always the most popular on prom party. Step out in style at your big day in one of breathtaking ball gown prom dresses, you are guaranteed for an unmemorable experience. Featuring every style imaginable, we have the perfect prom ballgown to make you look and feel amazing on your big night.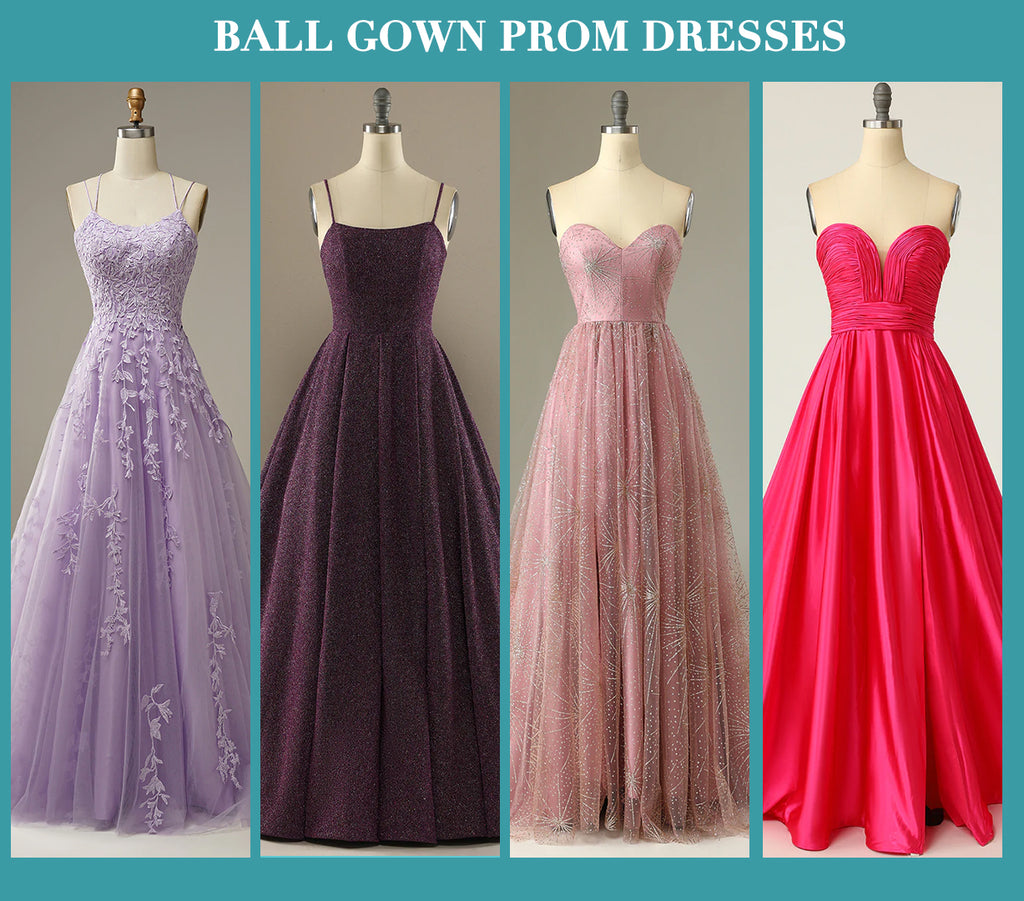 (Shop:04033012 Purple, ZDGWNS88195, ZPKYYZL106 Blush, ZPKYYZL115 Fuchsia )
10. Pink Prom Dresses for Your Prom
As pink is known to have an empowering effect, wearing a long pink dress to prom or formal is a great way to arrive glowing with confidence. Pink color is fun and flirty which is an ideal choice for parties like Prom. There are a variety choices of pink dresses from light muted tones like blush and mauve to bright shades like hot pink, magenta, and fuschia, find your favorite flattering shade to shine out your glow.
(Shop:ZPK04032580 Fuchsia, YYZL101 Pink, CEYYET1104 Pink, 4032548 Fuchsia  ) 
Make Unforgettable Memories with the Perfect Prom Dress
Now that you've got the deets on the trendy prom dresses this season, it's time for you to decide. No matter what style of prom dresses you pick, don't forget to take things up a notch with some awesome accessories that will make you the star of the show. Be sure to visit Zapaka where you can shop for the latest prom dresses, and check out the YouTube Channel for tons of great fashion tips and a whole lot more.