Accessories You Need to Complete Your 2022 Homecoming Look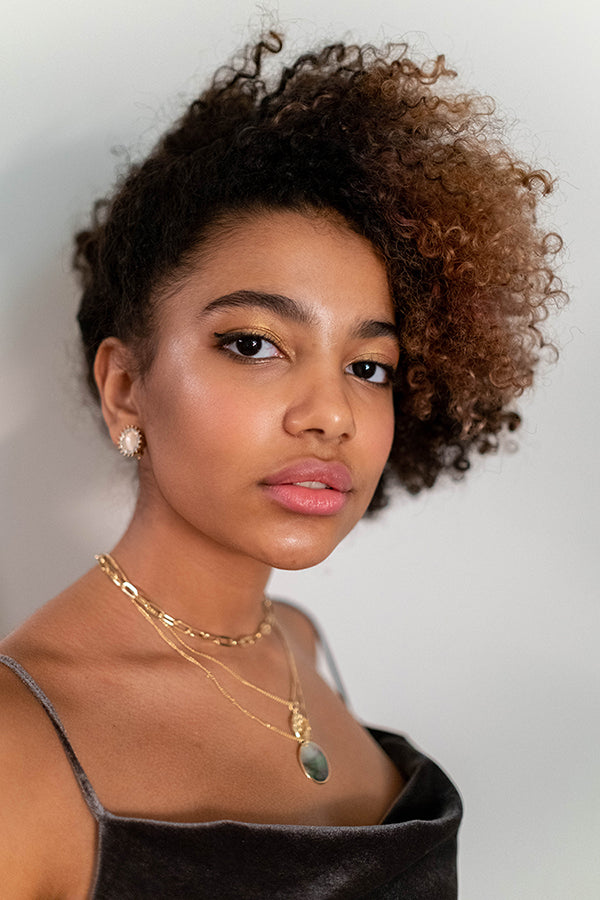 Many students look forward to homecoming because that's a special day to play dress-up and showcase the beautiful attires and accessories they own. Whether it is your first homecoming or your last, the things you wear are part of the factors that make the day memorable and evergreen in your memory.
Whether you are going on a date, with a group of friends, or riding solo, there are certain accessories you can't do without. The first is your homecoming dress which is the most important aspect of the entire look. However, you also need accessories to shine and illuminate the very beautiful appearance at the party.
This is where the homecoming accessories come to light. These chic accessories put the look together, so you should be alert when choosing.
CLUTCHES
The clutch is the first accessory every girl going to the homecoming party should have. Clutches come in different brands, designs, colors, and so on. Therefore, it is inevitable to find one that suits your dress perfectly as long as you make an effort.
The type of clutch you select is entirely up to you. You can decide to go for a jeweled clutch which will add the extra sparkle to even an ordinary dress, or a metallic clutch that makes you appear sleek and subtle. Whatever choice you make, ensure that it matches and complements your dress perfectly.
Besides the fashion aspect, having a clutch helps you transport the essentials you will likely need for the occasion. This means you can carry your phone, touch-ups(regarding makeup), money, perfume, lipstick, and other things you deem necessary for the party in a fashionable manner. We can liken the clutch to your backpack since they are useful for packing what you need for specific events.
The main purpose of clutches is to project your feminine side. Hence, it is advisable to go for models in soft silver or gold colors to complement the metallic areas of your homecoming jewelry.
A quick tip; you can carry a clutch with a strap if you are wearing a bracelet. This is a good way to show off your bracelet while drawing attention to your wristlet.
EARRINGS
Regardless of the other beautifying ornaments you put on for your homecoming party; it is necessary to get the earrings right. The earrings you put on for this event shouldn't be the same as the daily ones you wear to school. This one should have an elegant and classic outlook, as well as make you feel so graceful.
Of course, it is necessary for your earrings to match your other accessories for a unified look.
On a normal day, you may not see the need to put on earrings since your hair will be put down. However, homecoming is a different rodeo. Usually, the silently approved hairstyle for this party is wearing updos. This hairstyle exposes your ears and gives you a reason to find the appropriate earrings to complete your look.
In this case, you can try to find earrings that are made of diamonds, crystals or pearls. These stones are at the top list of the perfect earring material for your homecoming party because they shine, sparkle, and provide your ears with all the love, care, and attention they deserve.
Your earrings should make a statement. If your dress is heavily decorated, it is best to choose small and elegant earrings, but if your dress is simple, then you can wear sparkling earrings.
NECKLACES
It wouldn't be fair on your neck to leave it bare when you've adorned other parts accordingly. Your necklace is something you should pay absolute attention to, as a delicate necklace goes a long way to complement any dress.
It is important to consider the balance of your necklace in terms of its size and length when making your choice.
For long necklaces, it is best to wear them with a deeper neckline. On the other hand, short necklaces are best-fit with dresses that have a higher or straight neckline. In the same light, a flashy necklace perfectly complements a strapless dress with a straight neckline.
In addition, note that your dress determines whether or not you use earrings for the occasion. You should leave your neck area bare of any jewellery if your dress includes a lot of decorations and embroideries along the bust.
BRACELETS & RINGS
Bracelets adorn your look and complement every other accessory, including your dress. An intricate bracelet with a great finish helps you balance your other accessories.
If you adorn a detailed dress, it is best to go with simpler bracelets. You should also select delicate bracelets and rings in contrast with heavy necklaces. Another thing is to avoid flashy necklaces if you intend to put on heavy bracelets.
In addition, you need to consider the size of the sleeves because wearing a bracelet is not the best fit for long sleeve dresses.
Rings are acceptable as part of your accessories for the homecoming party as long as they remain discrete. In the same way, necklaces help to unite and provide a balance to the entire outfit, and so do rings.
Rings are the perfect accessory to help enhance your look over the top. For instance, delicate rings accentuate your feminine and romantic look like a lady ready to attend a formal party – homecoming.
SHOES
Another accessory you need to complete your homecoming look is your shoes. Just like Cinderella's outfit wasn't complete without the glass slippers, shoes complement your complete outfit. There are lots of options to select from; it is left to you to choose the best one that suits your dress. Whether you decide on formal flats, sandals or heels, ensure that it blends well with your other accessories and are a perfect fit for the occasion.
Final Thoughts
It will be totally wrong to have all your accessories competing against one another. Hence, balancing your accessories well is an important job you should default on when preparing for homecoming. When you balance your accessories right, you are able to have fun rather than being self-conscious all through the party.
Sample Block Quote
Praesent vestibulum congue tellus at fringilla. Curabitur vitae semper sem, eu convallis est. Cras felis nunc commodo loremous convallis vitae interdum non nisl. Maecenas ac est sit amet augue pharetra convallis nec danos.
Sample Paragraph Text
Praesent vestibulum congue tellus at fringilla. Curabitur vitae semper sem, eu convallis est. Cras felis nunc commodo eu convallis vitae interdum non nisl. Maecenas ac est sit amet augue pharetra convallis nec danos dui.
Cras suscipit quam et turpis eleifend vitae malesuada magna congue. Damus id ullamcorper neque. Sed vitae mi a mi pretium aliquet ac sed elitos. Pellentesque nulla eros accumsan quis justo at tincidunt lobortis denimes loremous. Suspendisse vestibulum lectus in lectus volutpat, ut dapibus purus pulvinar. Vestibulum sit amet auctor ipsum.