17 Gorgeous Nails for 2022 Homecoming Dance Party
Homecoming season opens the door to lots of preparations, and we're just about swamped with getting ready for the big day. In all you do, don't forget a vital homecoming dance party staple, nails! If you've scheduled your homecoming nail appointment already or are just about to, we've compiled 17 gorgeous nails for homecoming for you to choose from, and have listed them below. Let's check them out!
The Cloud
The excitement for homecoming makes us feel like we're floating on clouds, and what better way to compliment that feeling than by getting these lovely cloud nails. If you're going for a softer and subtle look, these cloud nails are the way to go!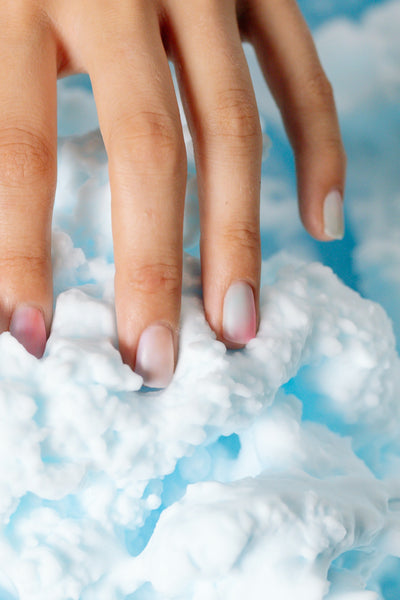 For Nude
If you are cuckoo for nude like us, you might be considering pairing your homecoming dress with a nude manicure. This flawless edgy design will keep you looking on top of your game without seemingly trying too hard. And if you're afraid that a clear color manicure will clash with your homecoming dress, worry less because this design will match any outfit you have chosen to rock for your homecoming dance party.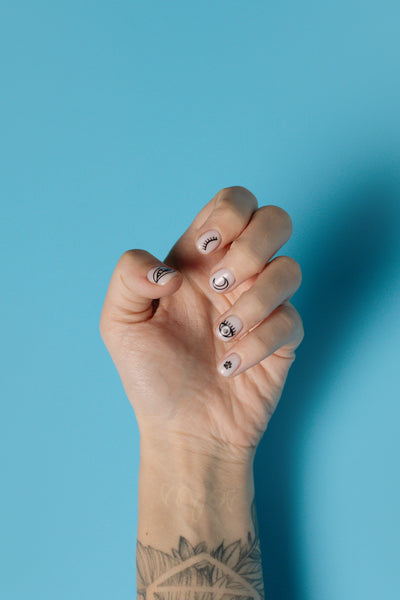 Clean Dark Purple
Are you still stumped about what color nails to get for homecoming? This clean dark purple manicure is the finishing touch to your already regal look. Look like royalty on the dance floor when you pair these gorgeous nails with your homecoming ensemble.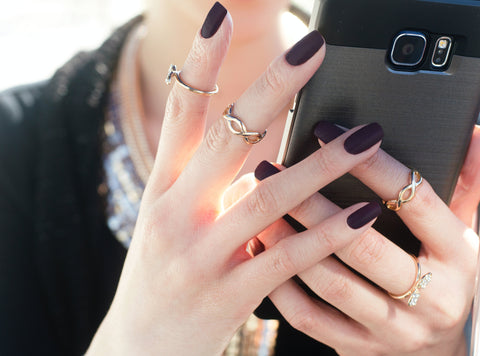 Metallic Green
Channel your inner rockstar for homecoming with this glamorous metallic green manicure that will make Kurt Cobain green with envy. Dresses in jewel tones like emerald, purple, and sapphire are the perfect match for this nail design because the metallic hues will positively highlight your dress to give you a more sophisticated and refined look.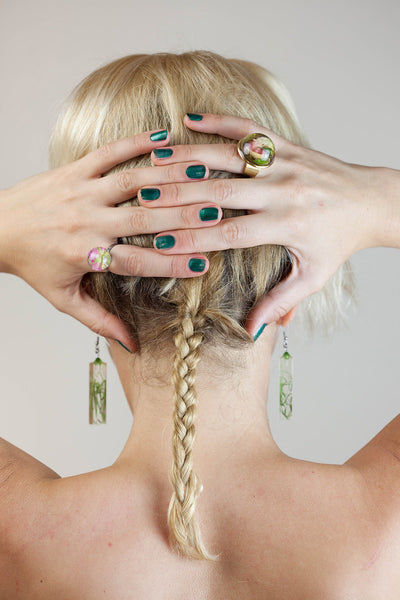 Snow White
Mirror, mirror, on the wall, who's the fairest of them all? You, in this classic snow-white shade! These minimalistic coffin white nails will go with any homecoming dress of your choice. White nails never go out of style and are the very picture of class and elegance. Look effortlessly elegant at your homecoming dance party in this simple white polish manicure. White nails are boring and no fun– said no one ever!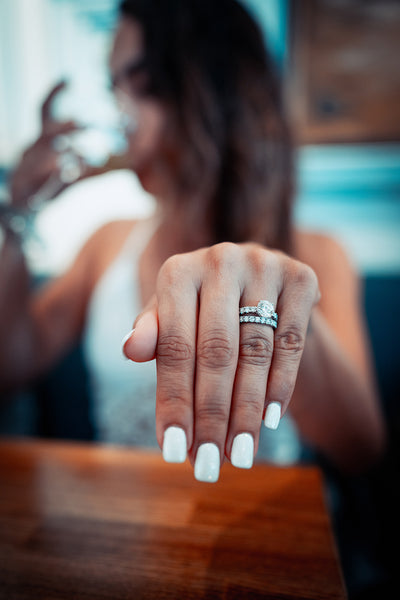 Bold Red Nails
If you've chosen a dress with a floral pattern for homecoming, you can offset the delicate and sweet design with these bold red nails for an altogether stunning look. Pair this timeless nail polish with a black or an emerald green dress for a refreshingly elegant look for this year's homecoming dance.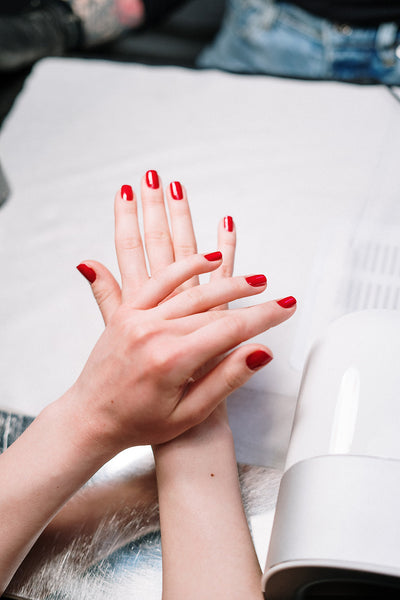 Pastel Colors
When in doubt, rely on pastel colors! Getting a pastel-colored manicure is a perfect way to compliment your outfit for homecoming. Colors with pink or beige undertones will stylishly accent a teal-colored homecoming dress. You can't go wrong with pastel, so don't be afraid to get a pastel color design as your homecoming dance party nails to go with just about every dress color.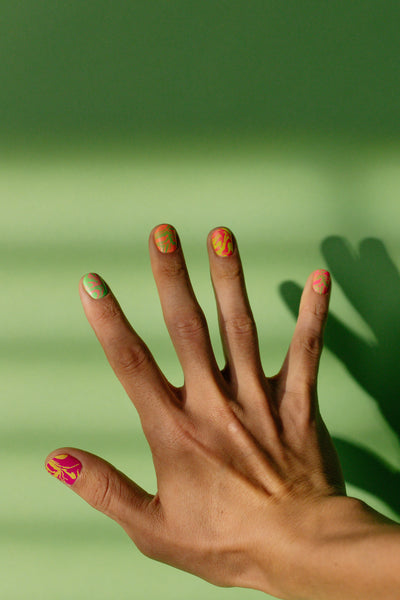 Statement Neons
Are you planning to wear a black dress for homecoming? These statement neons are the exact dose of extra you need for this year's homecoming dance. The neon trend has come to stay, and we've chosen it as one of the styles to rock for this homecoming. Glam it up with sexy prints for an even more grunge look.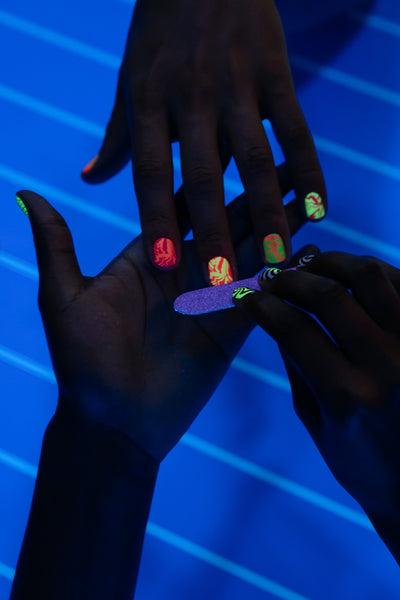 Baby Zebra
Animal prints always add a little spice to an outfit, but zebra prints make more of a lasting impact. Pair these cute baby zebra nails with everything from understated neutrals to vivid brights to feel elegant at the homecoming dance party this fall.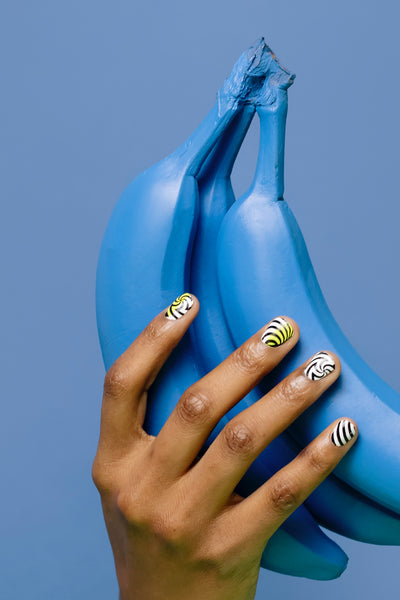 Summer Vibe
We are feeling watermelon sugar high! And this gorgeous manicure understands our mood. Summer is upon us, and by homecoming, it will sadly be long gone. Bring back your favorite summer memories by adding glitter to these nails to perfectly capture the summer vibe. Pair these with a solid-colored dress to look stunning for the homecoming dance. Give Harry Styles in a dress a run for his money this homecoming by dishing out something even better— you in a dress, and together with these nails, we say that's a perfect 10 in our book!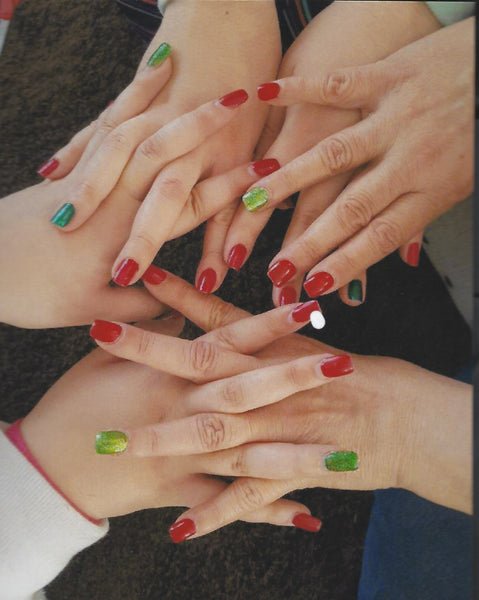 Classic Angel
We guarantee that this pure nude shade is the perfect pair to every print and color, from subtle shades to the bold tones you have chosen to grace your homecoming dance party. Give your homecoming dress that added classic angel flair by pairing it with this clean design for this homecoming.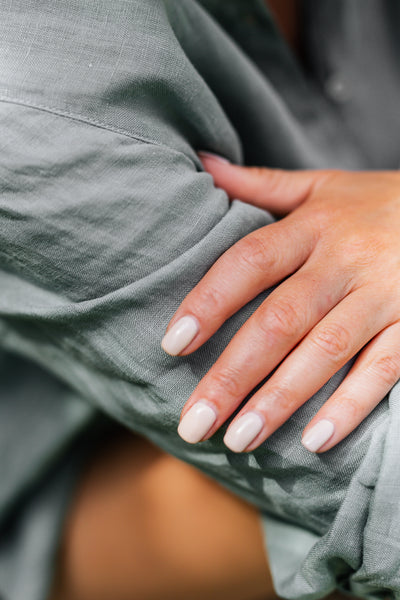 Grey Shades
Grey is a neutral color which means that it can easily blend with any color or design of your dress because they lack a robust color base. Rock these grey shades to homecoming and still be able to enjoy these nails days after because they go with just about anything. So if you want to look great at homecoming but are not looking forward to getting another manicure immediately after the dance, this design is the one for you.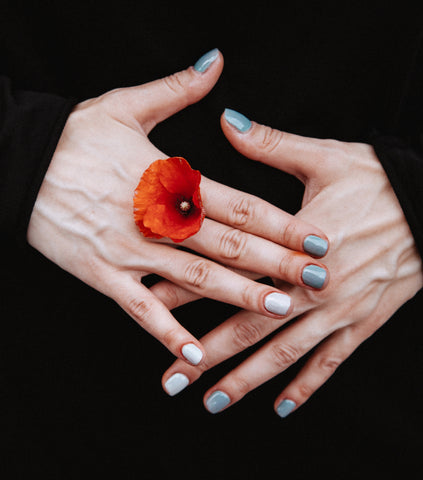 Forest And Jungle
In the spirit of fall, earthy tones are in season for homecoming, and this forest and jungle manicure is the very picture of fall. A stylish and on-trend choice would be to pair this beauty with pastel colors like a blush pink dress. If you're more into solid colors, yellow, purple, and gold dresses also pair nicely with this design. You could even opt for a monochrome look by pairing your dark green dress with this cute design that will surely make you steal a few hearts at homecoming.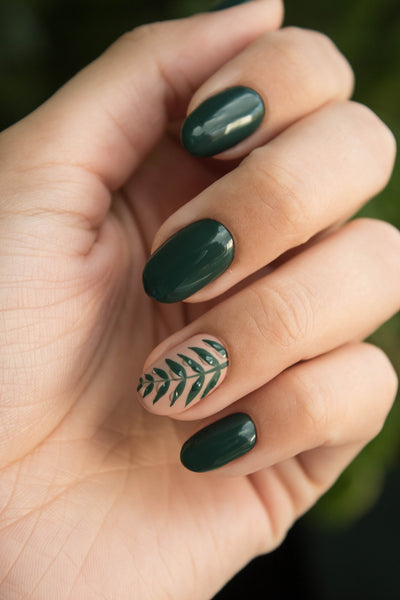 Sexy Leopard
Release your inner party animal with this sexy leopard nail design. This design goes incredibly well with all the fall colors. So, if you've picked a fall-colored dress to match the season, this leopard print is excellent to pair with the dress of your choice.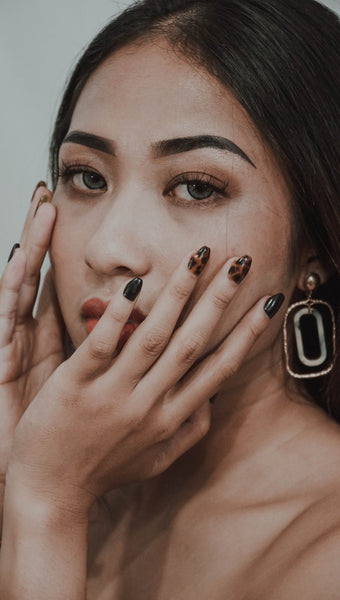 Silly Cute
If you're going for a homecoming ensemble with an animated edge, these silly cute designs will give your homecoming dress just that. Pair these cutesy nails with any color dress to give your outfit a playful flair for this homecoming.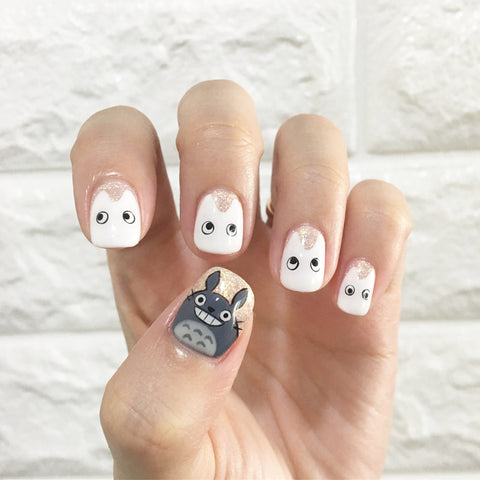 Sweet Pink
Move over Molly Ringwald cus these sweet pink nails are our new pretty-in-pink obsession! Pink is arguably one of the most versatile colors, and this lovely pink manicure will pair very well with most of your outfits for this homecoming dance, even a gold sequin dress. Spice up this sweet pink design with glitter to make it edgier.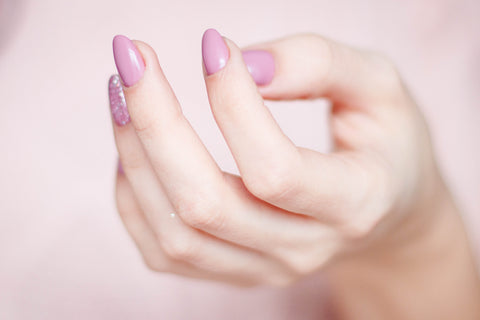 Summer Party
This summer party design is just the thing to pair with a solid-colored dress for homecoming. The splash of gold gives this look a more sassy undertone, and we highly recommend it.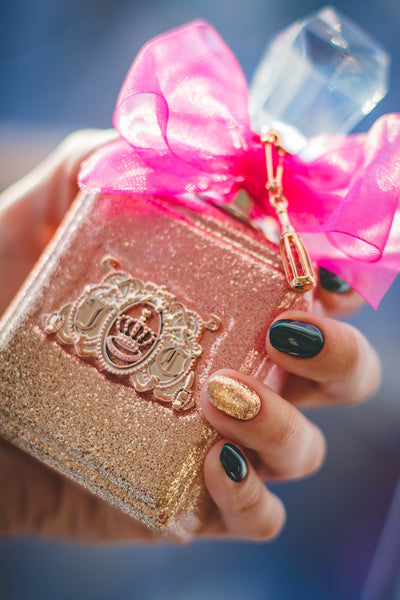 You can decide to match your nails with your dress for a monochrome effect, or you could choose to color block your nails with your outfit, or maybe you'd preferably go for a more complementary look; whatever you decide, we hope we've been able to provide you with the best inspiration for your choice!
If you're wearing open-toe style shoes, don't forget your toes in this little adventure! You can choose between matching your pedicure with your manicure and opting for a different color palette, but if you're still clueless about which way to go, the classic white polish goes with almost every color manicure.
Remember to schedule your nail appointment for the homecoming dance party!