10 Amazing Dresses To Slay Your Homecoming Party
The big school dance is back, you guys! After the pandemic year, it seems to be more exciting to shop for your homecoming dress. With all your classes, social dinners, friend gatherings, it must be a bit difficult for you to find your perfect dress. And let's face it, there are never enough choices of dress to choose from. Homecoming 2021 is in full effect and people are going mad to get the best for them. Worry not, you girls! Here are the top 10 amazing homecoming party dress ideas for you. 
Red Is Perfection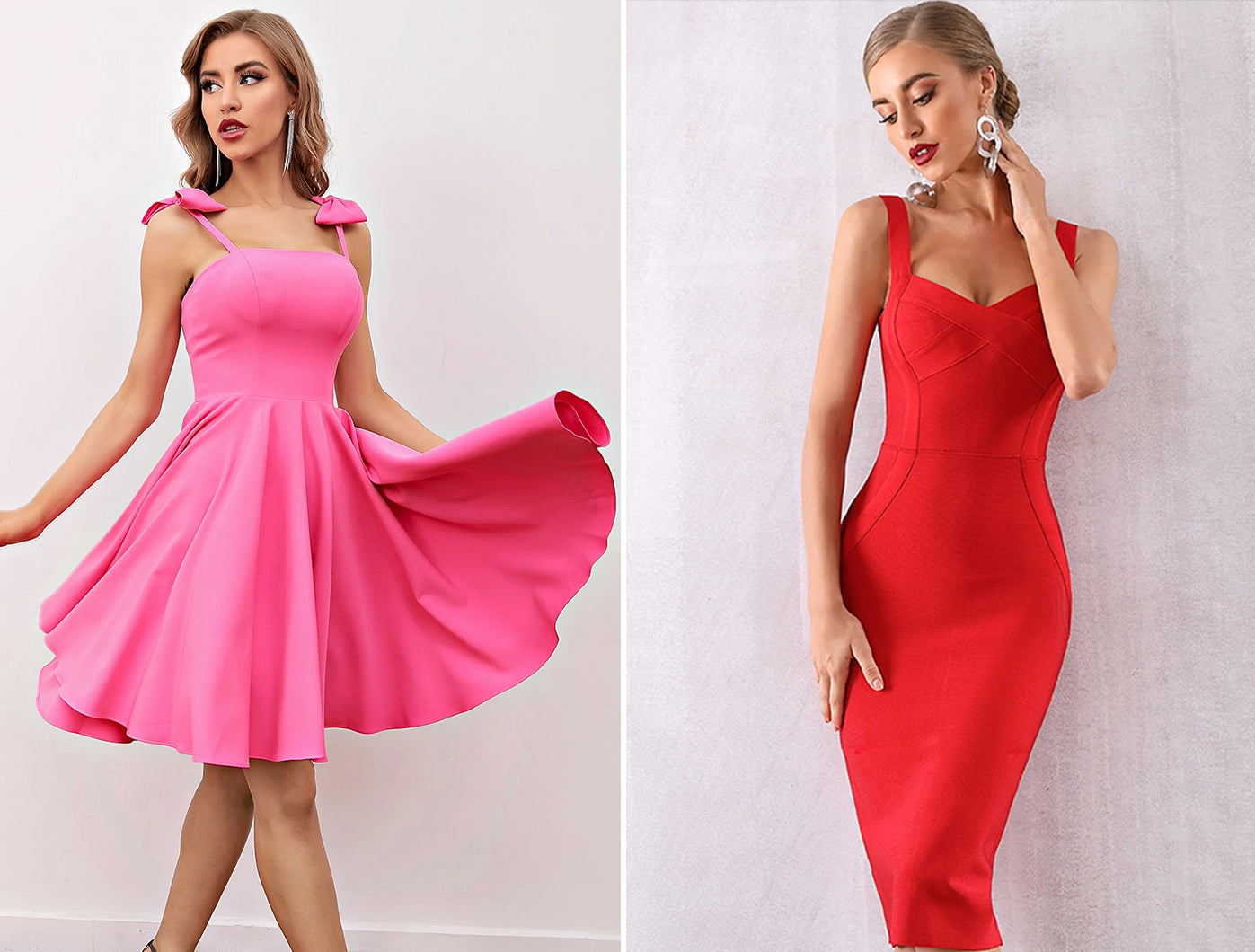 Maybe your liner is not winged perfectly but carrying a red dress always looks perfect. A perfect homecoming dress is a red dress. Before carrying a red dress, here is a piece of information that Wikipedia mentioned, "phenomenon in which people wearing red clothing, such as a red dress, are perceived to be more sexually appealing". Tell us a better compliment than this. You can wear a red asymmetrical dress to any occasion. It is worth a shot dress. Beachy wave curls and a pair of stilettos are what you need to carry to your homecoming. 
Princess-y Floral Dresses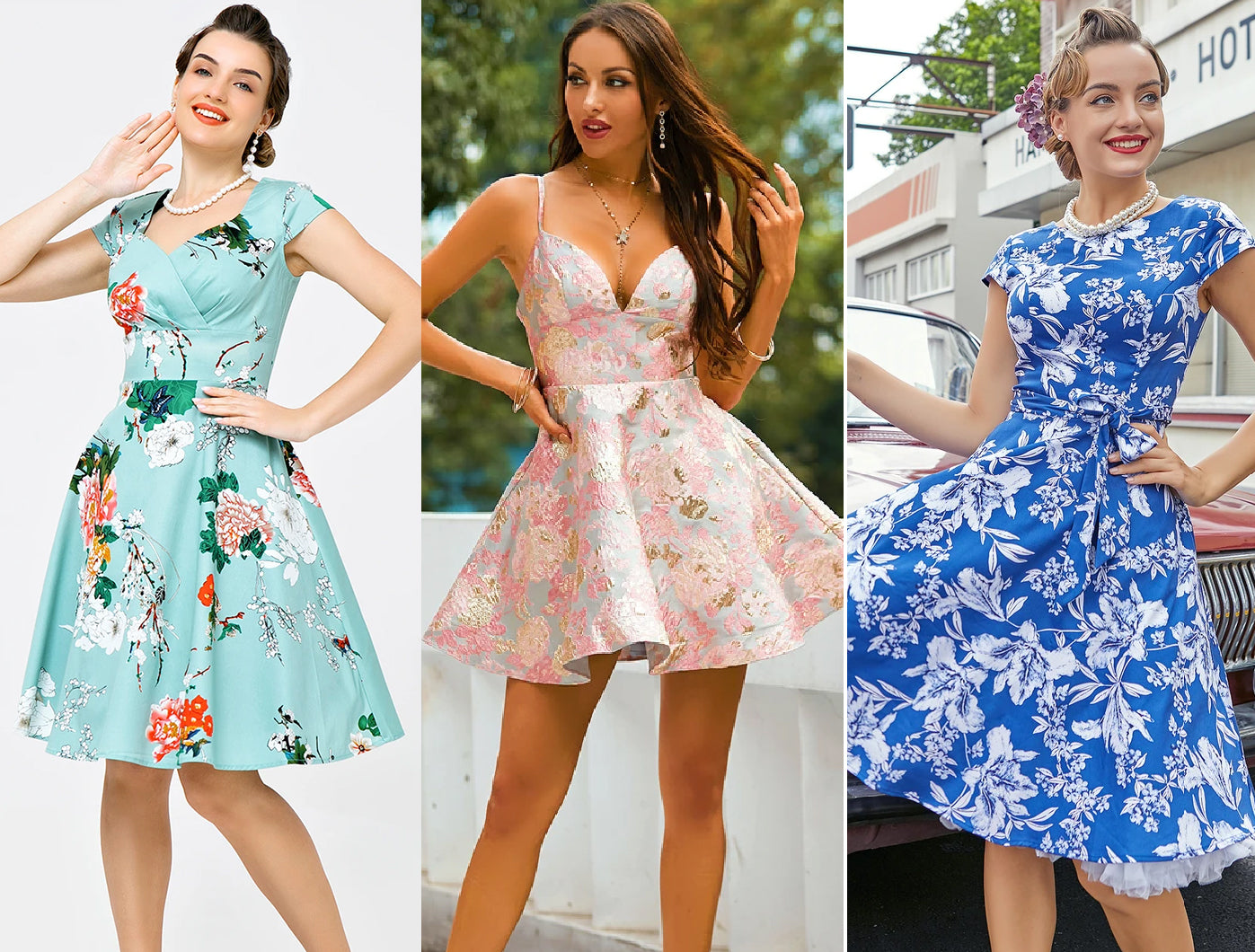 Since most of the homecomings take place around spring, wear something floral of your choice. It is a completely autumn-approved dress for every girl. Just imagine how hot you would look swooshing and twirling on the dance floor of your homecoming. You can carry a floral dress with bedazzled earrings and strappy-heeled sandals. The best part about a floral dress is that it looks equally stunning with a denim jacket on a Sunday date. 
Black Dress Is For The Queen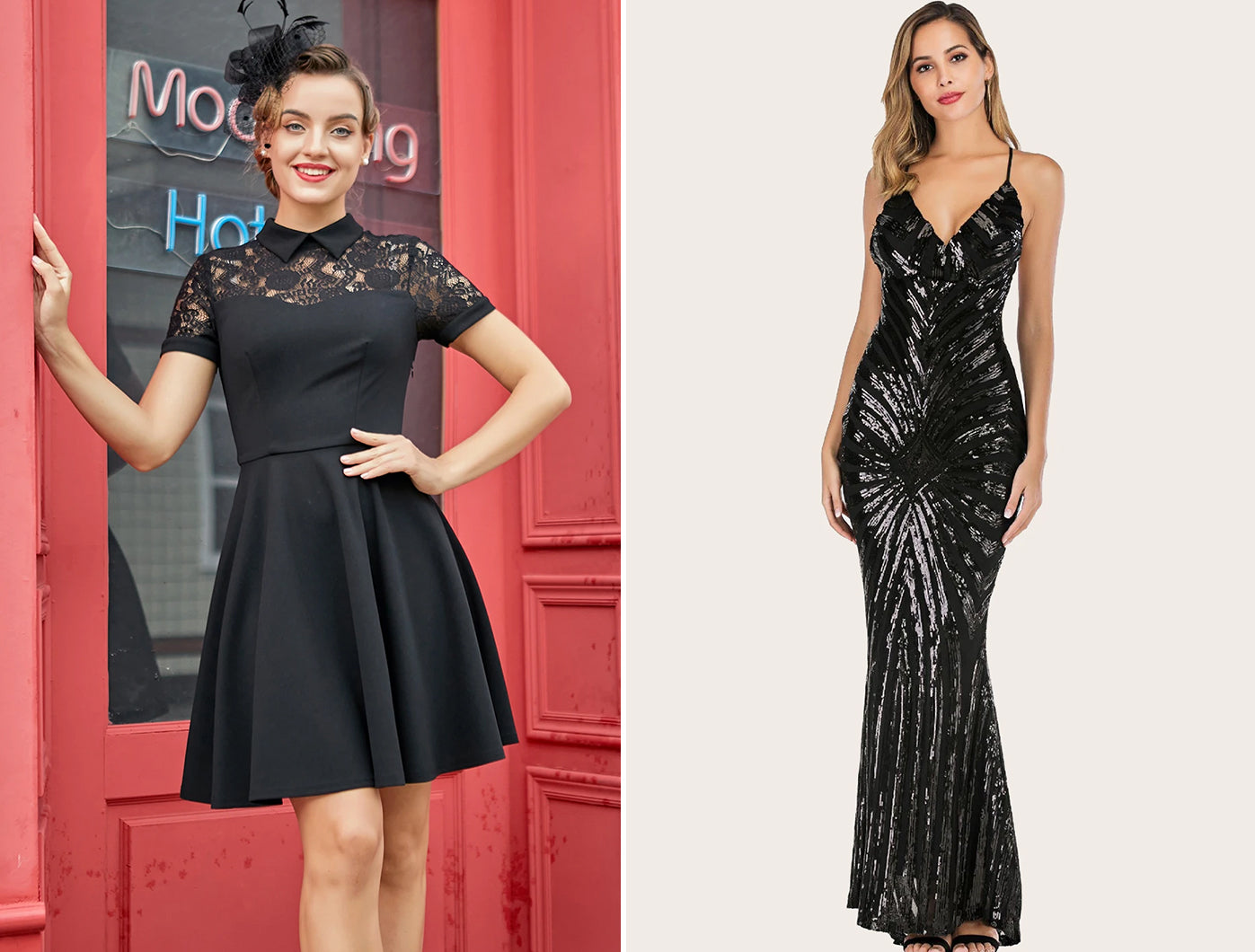 A black dress looks stunning with cool patterned tights. Pairing a black dress with red lipstick, cat-eye look, and you are good-to-go. The bolder the black, the better. Black lace dresses are the best dressy dress. But you know what looks more amazing? It is watching yourself as the queen of homecoming with the full face of makeup, red pumps, and a red clutch. Get yourself a black bodycon dress. It always comes in handy. 
Starry Glittery Dress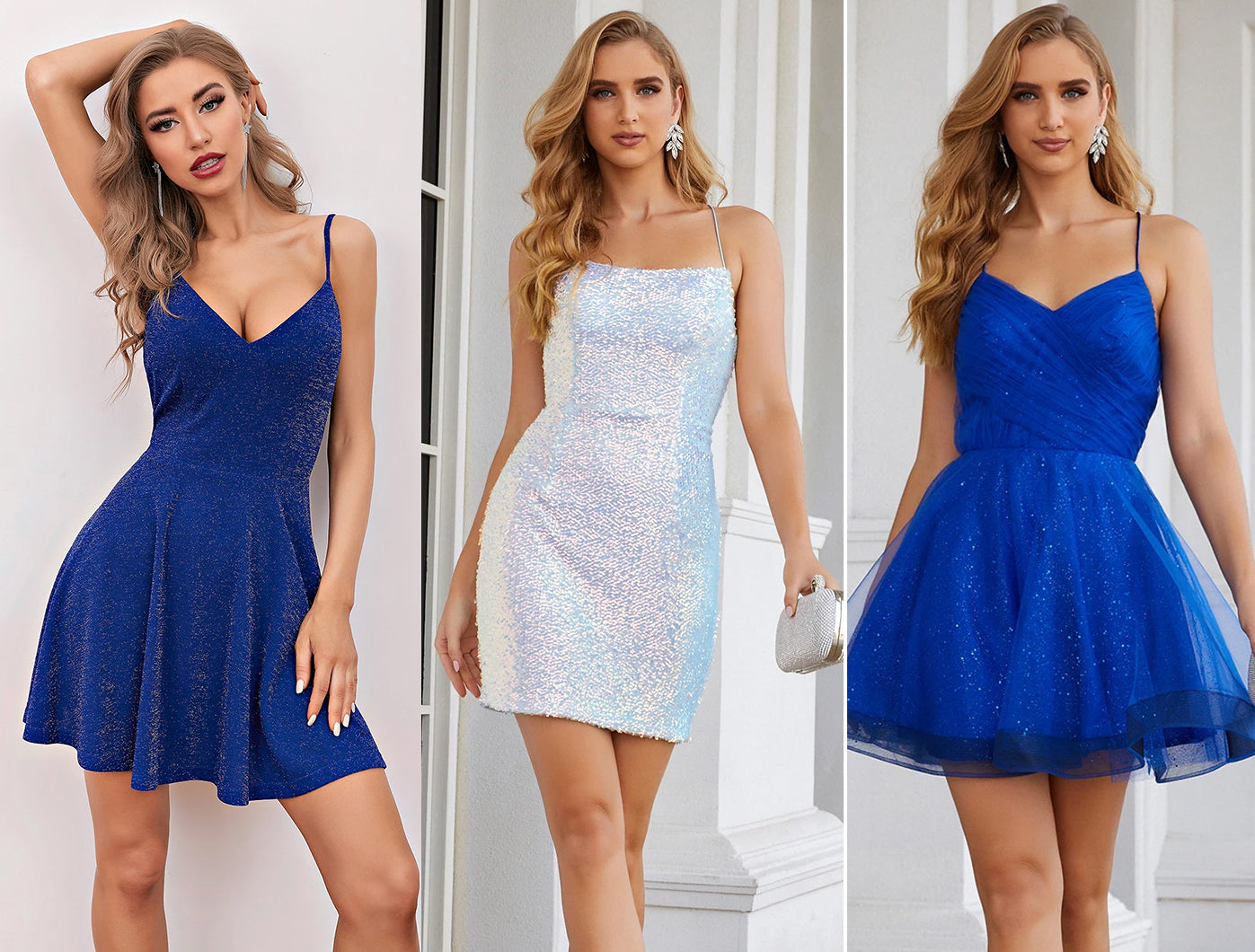 A sequined dress looks like it has directly come out of a fairy tale. An all-shimmered bodycon dress is a big 'Yes-Yes' girl! Sequin dress always makes a lasting impression. A high neck or V-neck short dress is sexy yet elegant. You can go for a monochromatic look+ sequin jacket+ ankle strap heels+ bold makeup. What does that make you? A Modern Disney Queen!
Doll Up With A Pink Dress
Shop ( ZPKSQS341036, ZPKZS2104002, ZPKYYLH133PK)
Rose Pink, Fuscia Pink, Punch Pink, Blush Pink, Watermelon Pink, Flamingo Pink, Roshe Pink, Salmon Pink, Coral Pink, Peach Pink, Rosewood Pink, Lemonade Pink, Taffy Pink, Bubblegum Pink, Ballet Slipper Pink, Crepe Pink, etc. are all the shades of pink. Yet we cannot name any one of them. Pink dress fashion never goes off. Subtle makeup, crystal drop earrings, retro pearl embroidery handbag, and pointy heels would drop the jaws at your party. What do you think about wearing a pink 50s dress? 
A Grey Day Never Goes Wrong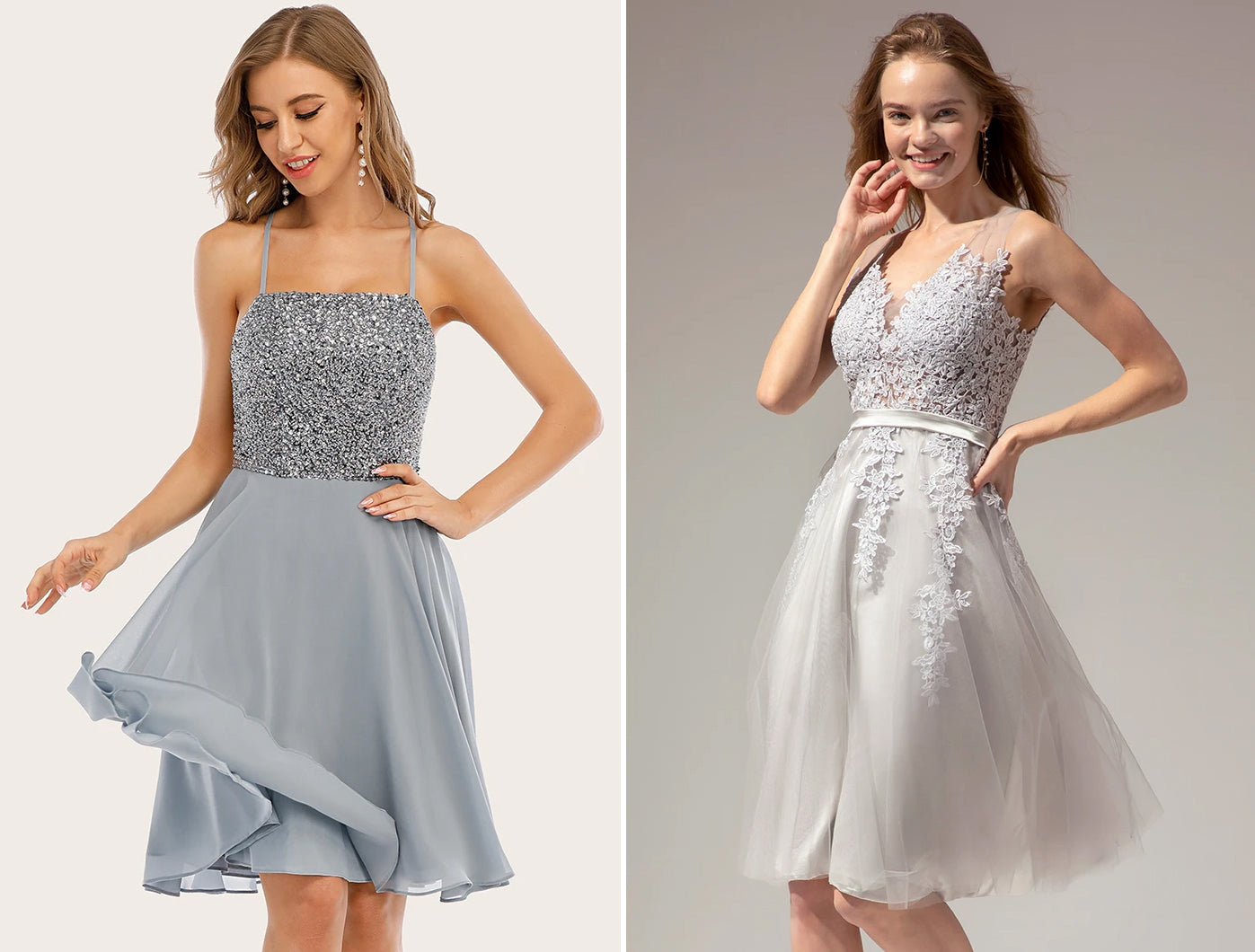 The under-estimated color. The power of grey is yet to be discovered. This neutral color is a graceful color to wear to your party. Grey adds sophistication with an edge of sexiness. A Grey lace dress or a grey beaded dress can be very well carried to any party, irrespective of the occasion. Complete the look with a pair of peep-toes heels. Spaghetti sleeves in a grey dress, sleek hairstyle, pearl earrings, a sling bag, are a complete chic look. Maybe pick from the prom dresses you bought and never wore. 
Authentic Vintage Dress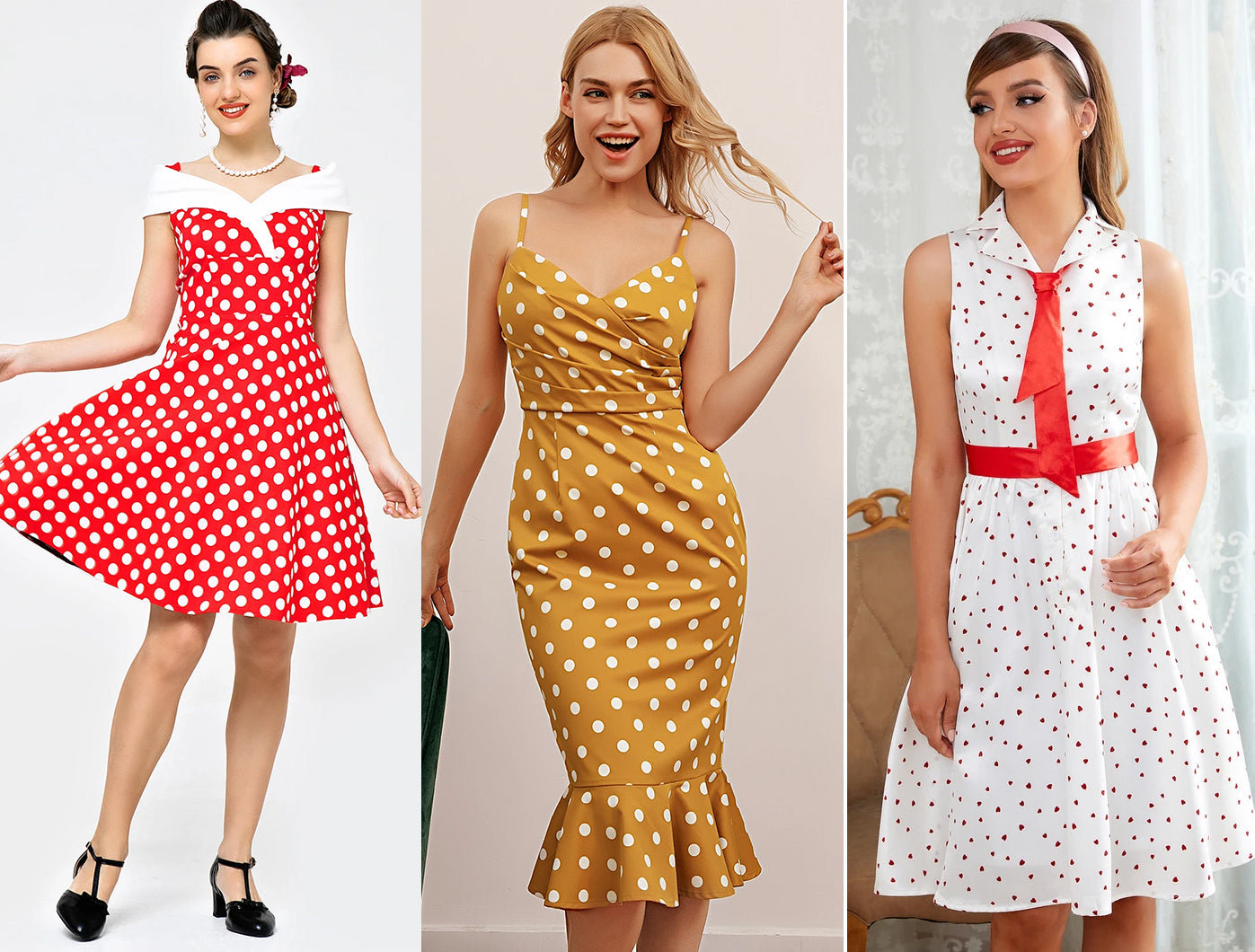 The ultra-feminine era of the 1950s has given us certain trends. A vintage dress could vary from a tightly compressed waist dress to a swing dress. These trends never wash away. These dresses give the ultimate vibe of the energetic and colorful era. The clothing industry did follow a fluctuating trend, but it always happened to find its way to polka dot swing dress. A lightweight modern elegant dress with a pair of wedges, and a pearl necklace, is more authentic of a vintage look. 
Too Much Champagne Is Just Right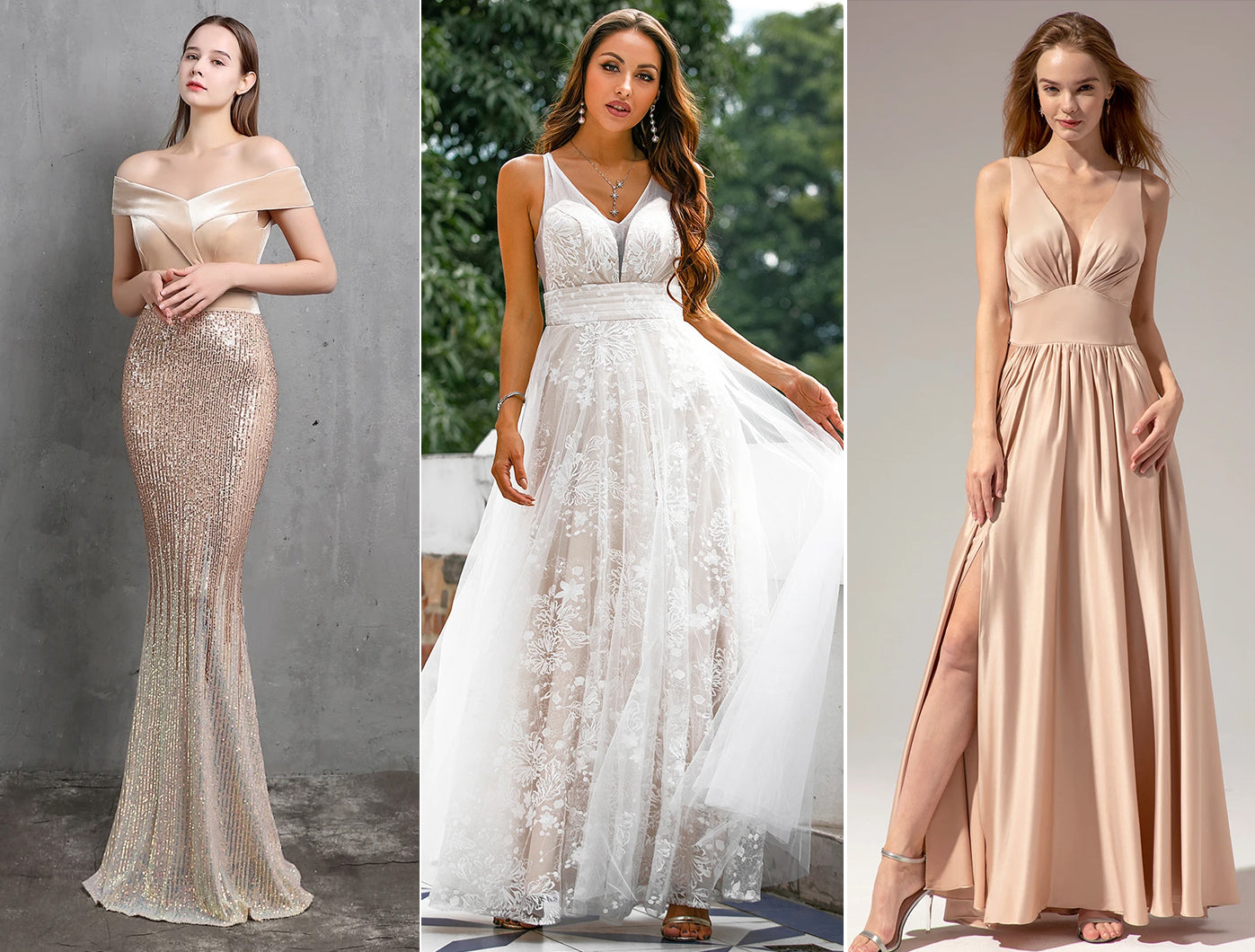 Tell us how much champagne is a lot of champagne? A dress is something you can always experiment with. A satin champagne dress is an absolutely impeccable dress. Take a geometry patchwork acrylic party handbag with this glamorous dress. We're pretty much sure you can find at least one short champagne-colored dress in your wardrobe. It is the color of most classy and luxurious weddings, but what is wrong with carrying this color to your homecoming? For a more dressy look, match your handbag with the color of your heels. 
"A Simple Velvet And Basic Diamonds"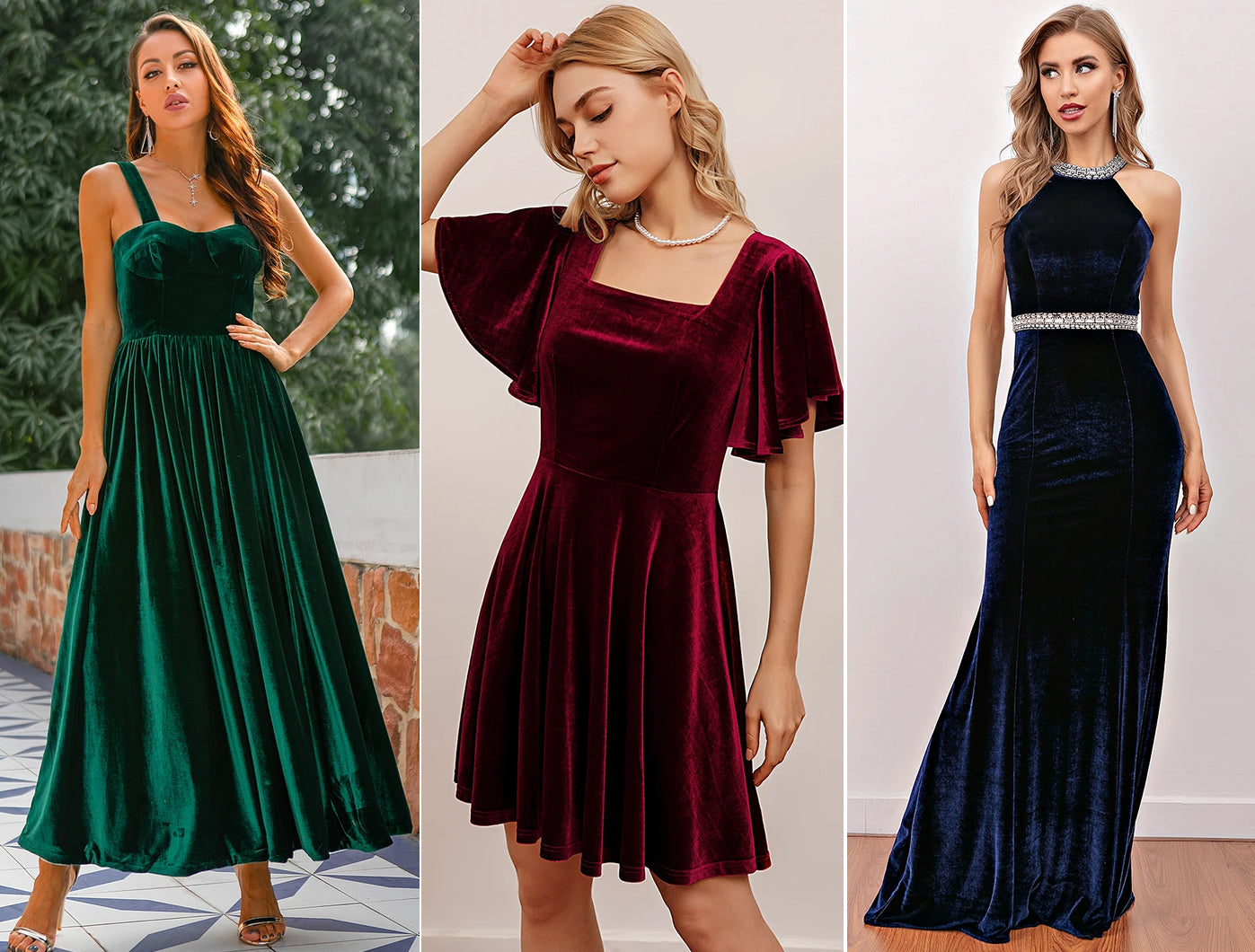 A velvet dress is the biggest trend of the season. Now we completely understand that this might not be the right time for you to wear your best heels and velvet, but it is not so sunny for letting a luxurious fabric slip away from your hands. A velvet dress is never a bad choice to take.  Combine a velvet dress with a pair of strappy heels and a delicate bracelet to double the charm of the dress and of course you. To add the right amount of oomph, complete the look with loud makeup. Girls! You can only imagine the number of eyes on you at the party until you are there. 
Plus Size Homecoming Party Dresses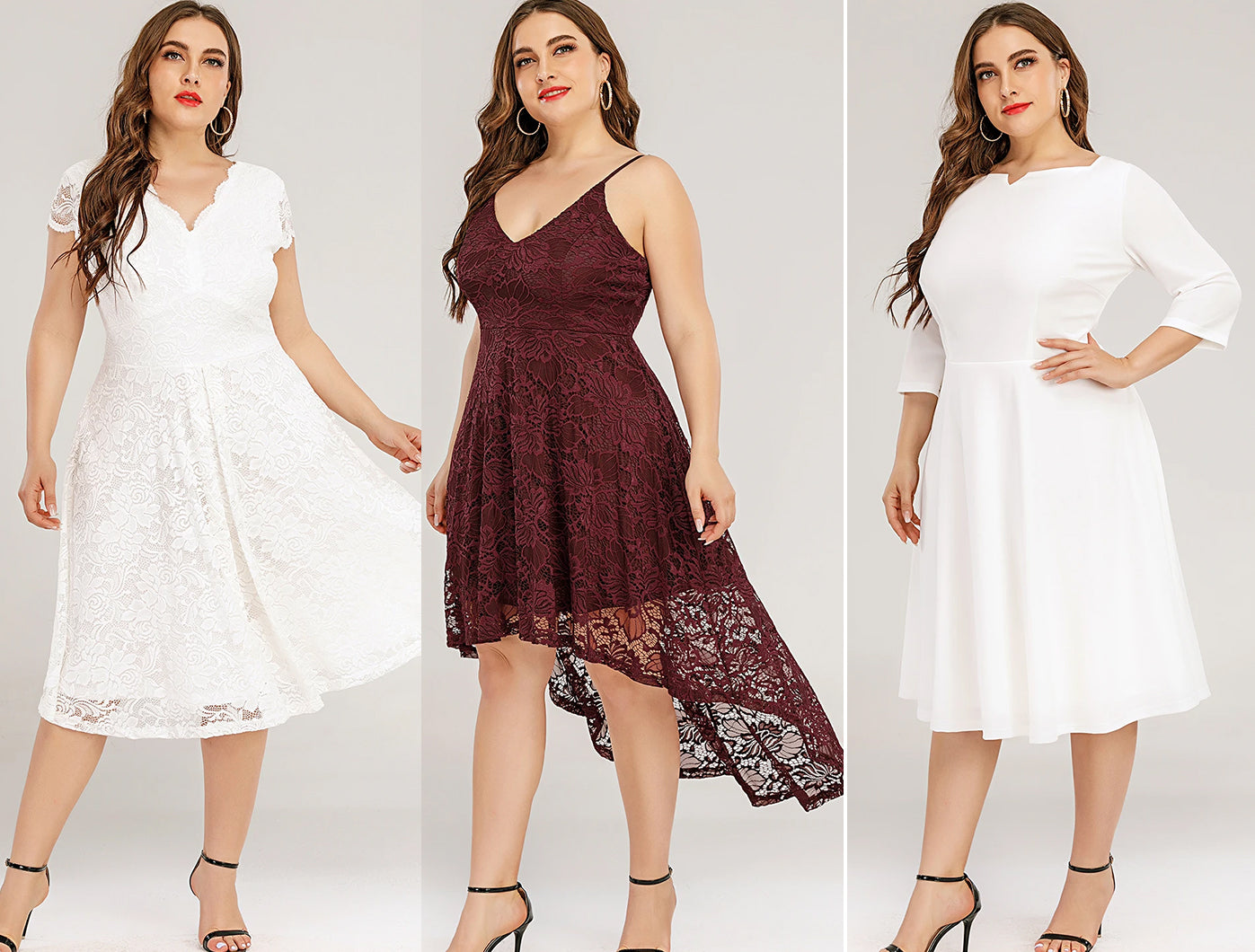 A swing dress of any color or any print would help you to steal the show. Remember it for other parties as well. The heightened attention a swing dress could give for your curves is unmeasurable. The pleasantest part of high-spirited plus-size dresses is no matter what the trend is, you always end up being the don of a trendsetter. A V-neck red-colored swing dress with high heels teamed up with a sling bag would make you look like a goddess.