2022 Homecoming Dress Trends 99 Predicted Most Popular Short Dresses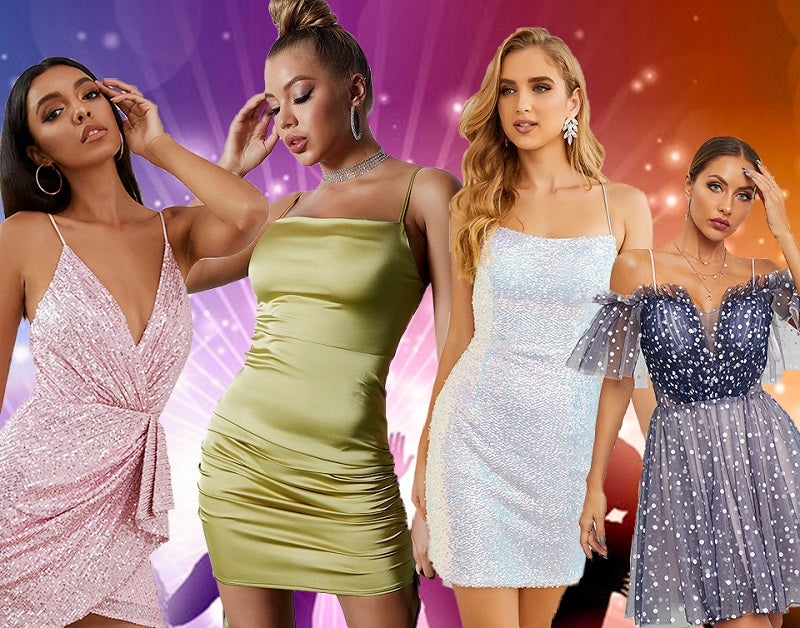 Getting excited with your homecoming dance night? Thinking about what dress to wear to your exciting party? Aiming to look both killing hot while still moving freely? You are at the right place! We have prepared the latest information about homecoming dress trends in the year of 2022.   
It would always be great to plan ahead and get fully prepared to make sure you stand out and leave good memory for the beginning of a new school year. From this article, you can find 2022 predicted popular homecoming dress collections like Black HOCO Dresses, Blue HOCO Dresses, Cute HOCO Dresses, Green HOCO Dresses, Modest HOCO Dresses, Purple HOCO Dresses & Pink HOCO Dresses, Red HOCO Dresses, Sparkly HOCO Dresses, Tight HOCO Dresses, Unique HOCO Dresses, and White HOCO Dresses.
To help you secure a beautiful and cost-worthy homecoming dress, keep reading on!
Black Homecoming Dresses
Do you like black homecoming dresses? Some may feel it being too simple and dull. While still some love the idea of black homecoming dresses. Black dresses almost look good on everyone and you can always wear a black dress again in other occasion. If you think a black dress can be too simple, you can try to add some accessories to create a fun look.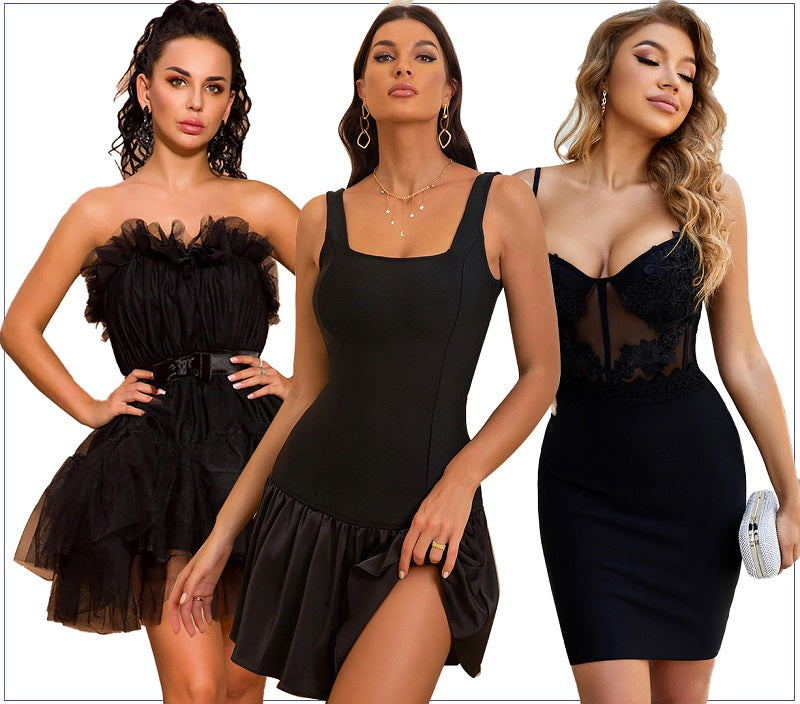 (Shop : YYCGHX-FT19519, ZPKCGLH-DH7572 Black, ZPKCGZL21127 Black)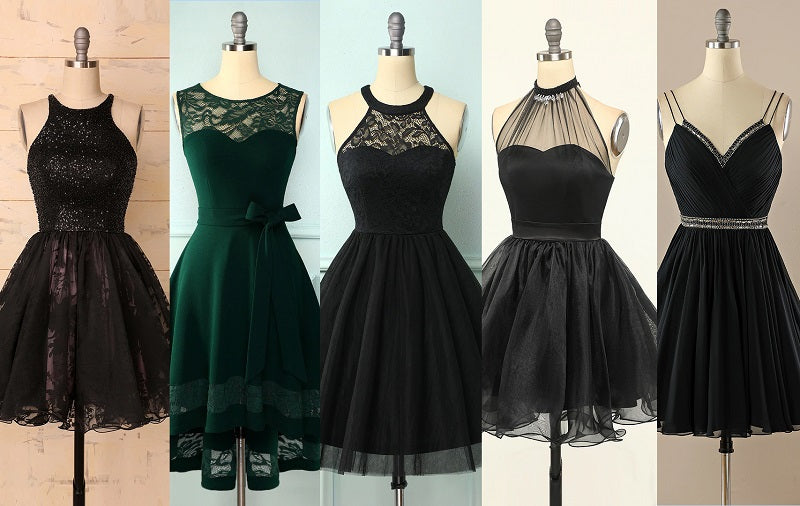 (Shop : AD300003BK, GDQC032 Dark Green, ZPKDS0068Black, ZPKYYZL036 Black, ZPKZDGWNS88058 Black)
Blue Homecoming Dresses
Blue homecoming dresses is proven to be popular already in the past few years. Color blue is the calmest color of all, you can think of blue sea or blue sky when you see blue. Blue dresses stand for peace and calm. It would really be a sensible choice to pick blue dresses for your homecoming dance party. Blue dresses is available in a wide range of shades, ranging from light blue, sky blue, navy blue to royal blue.
Royal Blue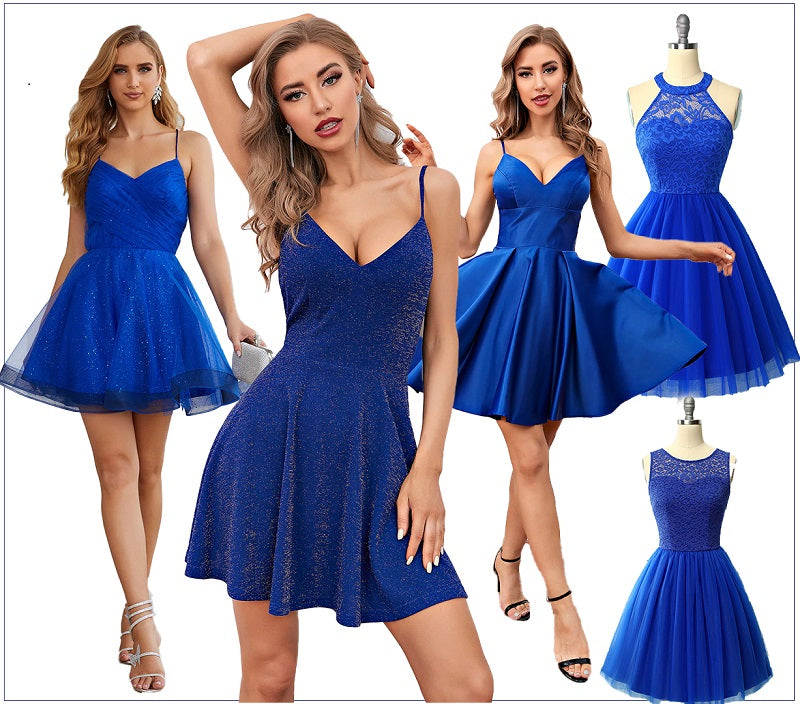 (Shop : ZPKZS2104004 Royal Blue, ZPKYYLH01209 Royal Blue, ZPKZDGHSDN045 Royal Blue, ZPKDS0068 Royal Blue, JHQC080Royalblue) 
Navy Blue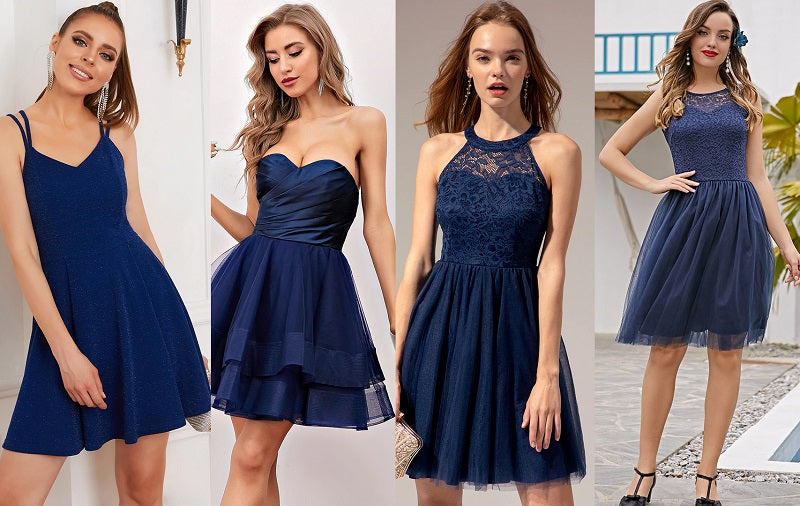 (Shop : ZPKYYZL020 Royal Blue, ZPKYYLH01216 Navy, ZPKDS0068 Navy, JHQC080Navy)
Light Blue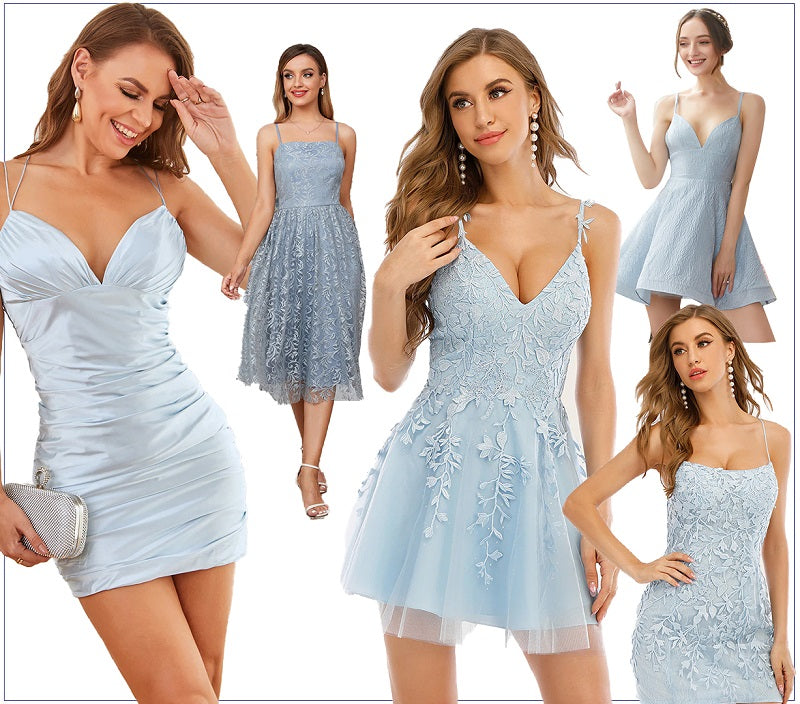 (Shop : ZPK04032494 Blue, ZPKYYLH20366 Haze Blue, ZPKZS2103003 Sky Blue, ZPKYYLH133BU, ZPKZS2103002 Sky Blue) 
Light Blue
Red Homecoming Dresses
Red would also be one of the hottest hoco dresses in 2022. How do you like red homecoming dresses? Red is the queen of moody and sultry colors, it says a lot about you. It says you have guts and desires inside you, you're stylish and in control of your life, it says you want to be seen. What's more, if you opt for a subtle, darker red shade, you would get an image of being calm and powerful that people recognize.
Red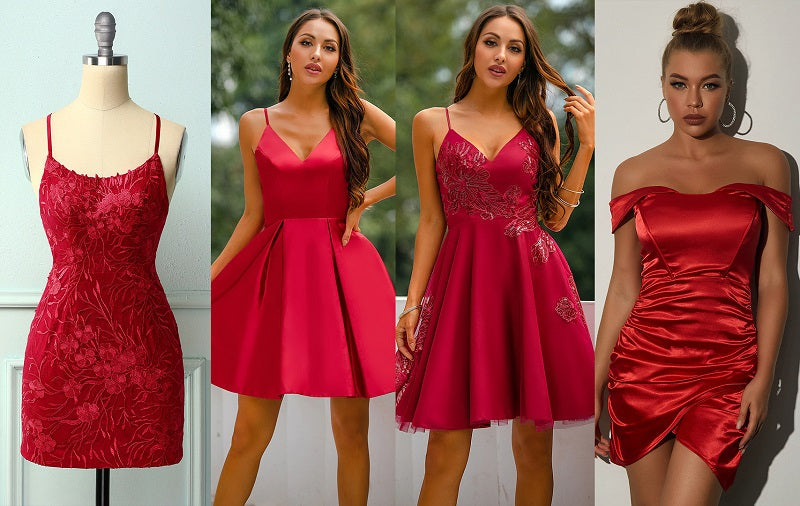 (Shop :40009660 Red, 201881740001991, YYDDZX00184cm-1, ZPKCGLH-DMV30559 Red)
 Burgundy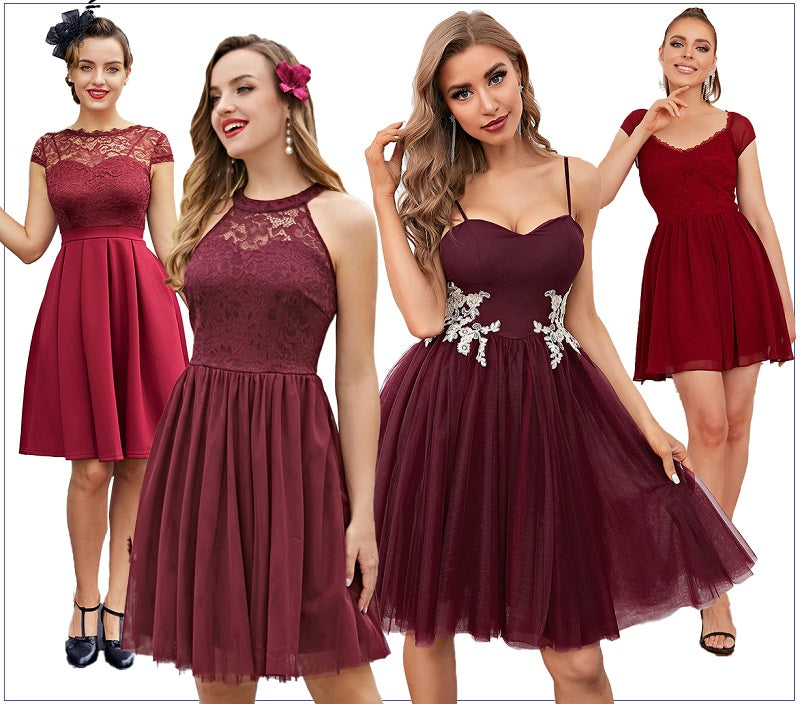 (Shop : DS0078, ZPKDS0068 Burgundy, ZPKYYLH01210 Burgundy, ZPKYYLH20380 Dark Red)
 Red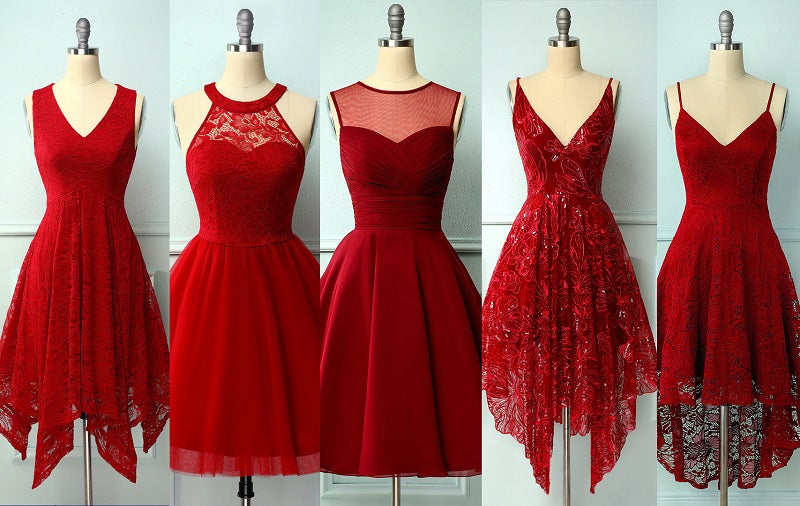 (Shop : BMX10031Dark Red, DS0068 Red, WT10129, YYDDZX00185cm-1, ZPKBMX10027 Dark red)
 Cute Homecoming Dresses
Cute, tight, fitted homecoming dresses are a classic choice that's sure to have you feeling fantastic. Mini and midi dresses are great options. Mesh elements and cut-out details can add loads more cuteness. Shopping for homecoming dress should be fun, find a satisfying cute hoco dress can be wonderful. These thigh-high cute homo dresses would be a hit in the coming hoco season.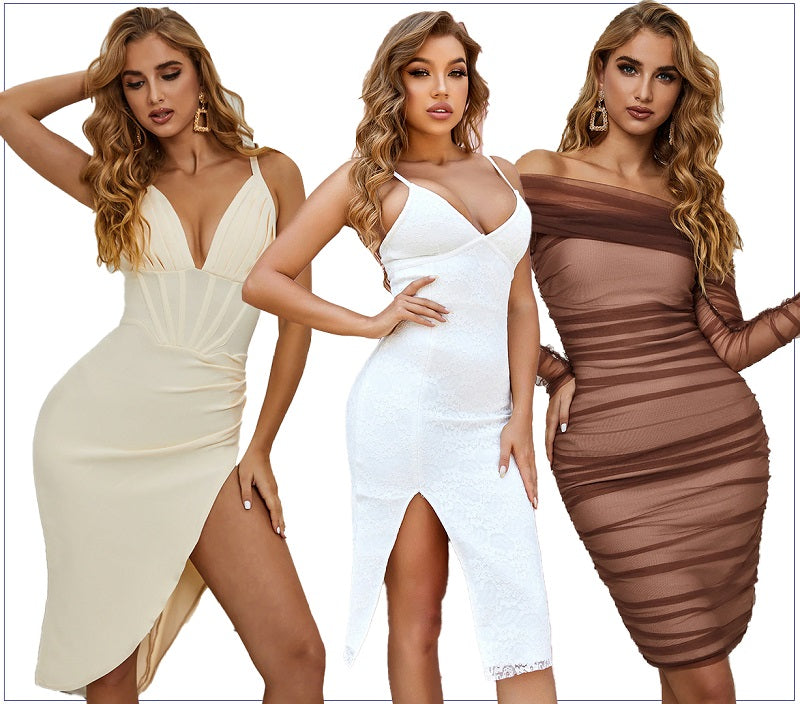 (Shop : ZPKCGZL21157 Apricot, ZPKCGZL21156 White, ZPKCGZL21155 Brown)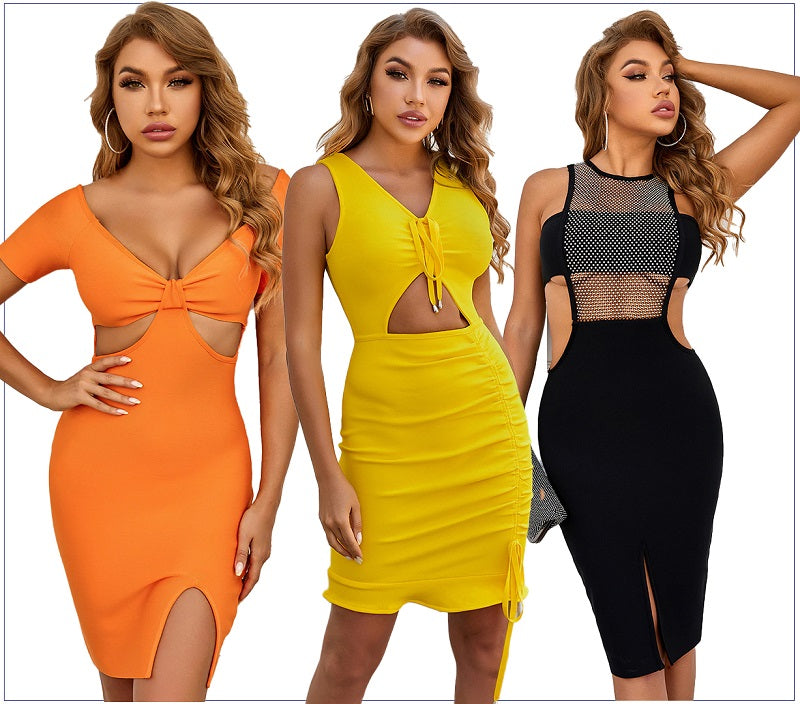 (Shop : ZPKCGZL21153 Orange, ZPKCGZL21152 Yellow, ZPKCGZL21151 Black)
Green Homecoming Dresses
Believe it or not, green shades are very trendy both for formal party and semi-formal party like homecoming. Even if you are a fan of hot pink or champagne dresses, don't hesitate to try on green shades for your trendy and vibrant homecoming look. We recommend green homecoming dresses with different shades from turquoise, hunter green, mint green to light green. You are highly suggested to go for a green hoco dress this year 2022, it can offer you a youthful and energetic look and you can be surely noticed with dress in this color.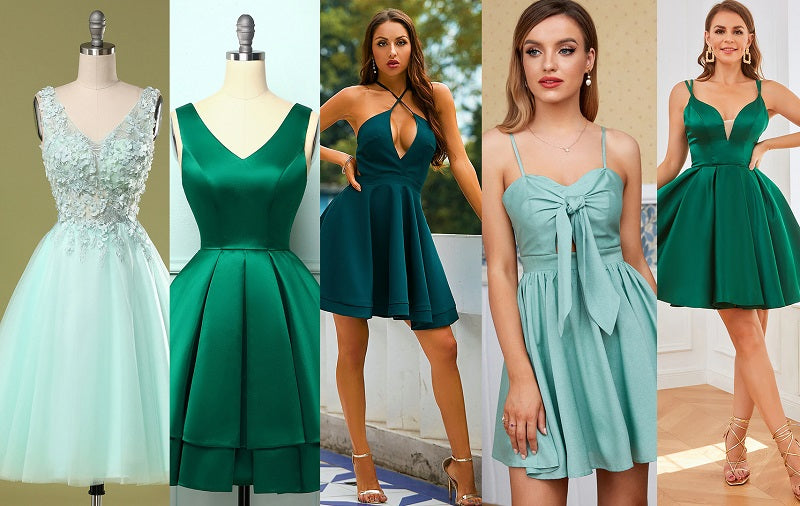 (Shop : 40000168, 40004161 Dark Green, YYDDZX0015-1,
ZPKYYLH20367 Grey Green, ZPKYYZL035 Green)
Modest Homecoming Dresses
Modest hoco dresses can have a low-key color or simple-clean design. It can be lightweight and very figure-flattering in a simple way. If you are the one favors simple and classic, and all you want is having fun and 100% relax yourself the dance night, this modest homecoming dress collection is made for you.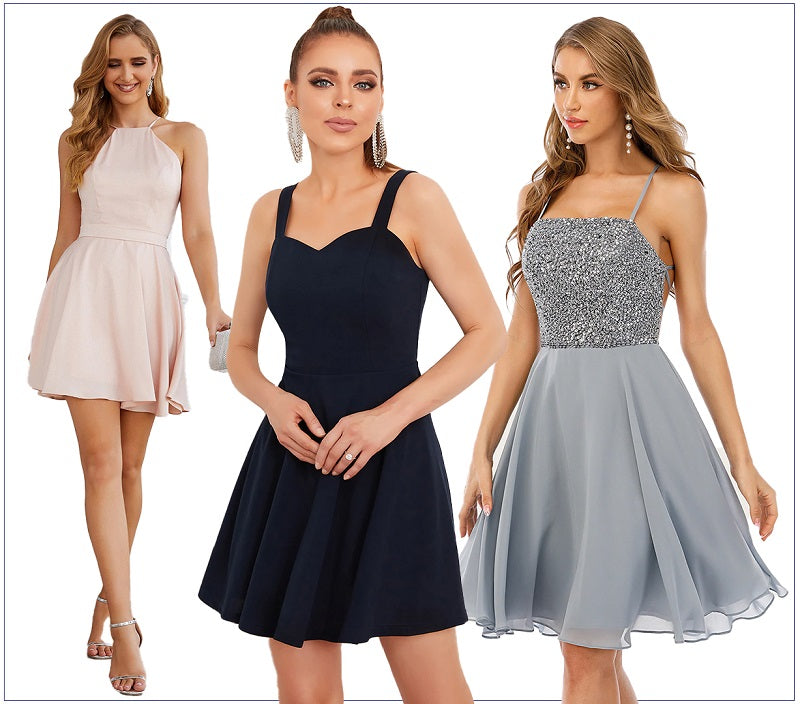 (Shop : ZPKYYLH20372 Blush, ZPKYYZL025 Navy, ZPKSQS301039 Grey)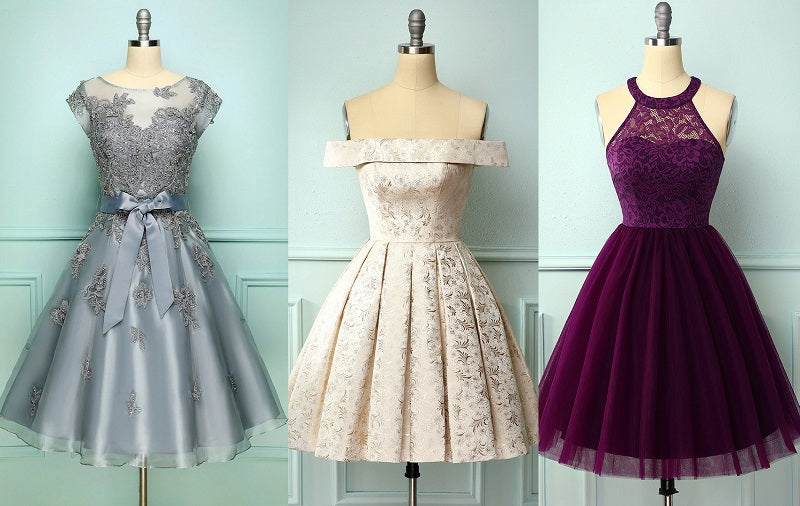 (Shop : TM10351Grey, YYDDZX0019, ZPKDS0068 Purple)
Purple Homecoming Dresses & Pink Homecoming Dresses
Purple homecoming dresses will not only make you stand out and look beautiful on the dance floor. Purple homecoming dresses can add a pop of color and make the photos from hoco night extra special and memorable. Pink homecoming dresses is also a fashionable choice for hoco nights. Pink HOCO dresses can range from sweet to sexy, depending on the silhouette.
Purple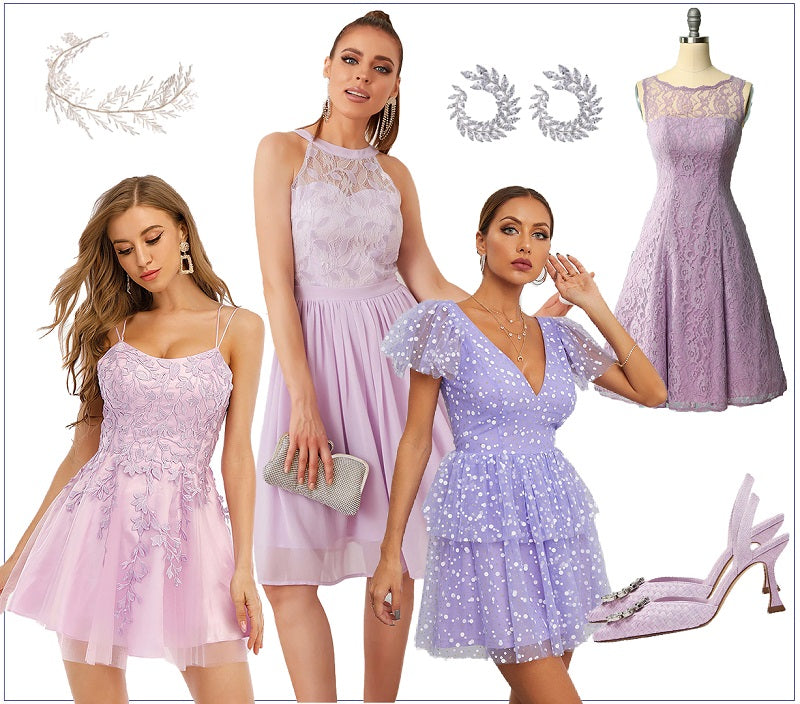 (Shop : ZPKZS2104002 Lilac, ZPKCGZL21102 Purple, ZPKYYLH20377 Purple, 539-048)
 Pink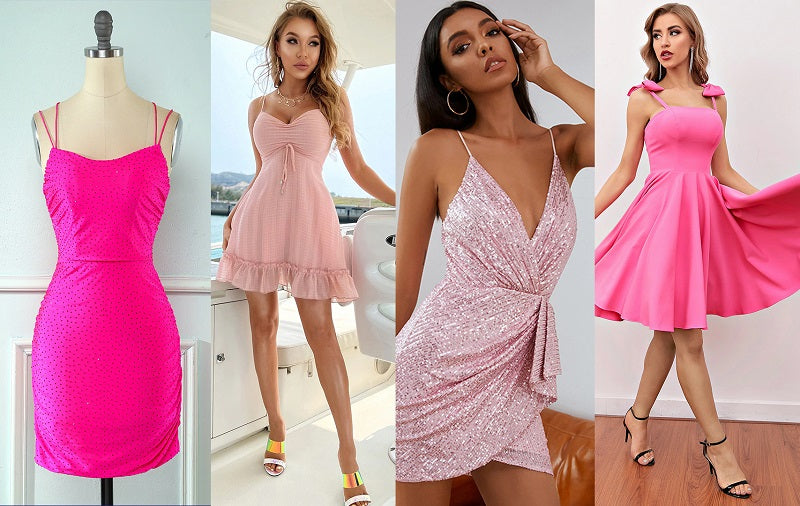 (Shop : ZPK4032498 Fuchsia, ZPKCGLH20861 Pink, ZPKCGQYP1205 Pink, ZPKYYLH01212 Pink)
Sparkly Homecoming Dresses
Sequin dresses is everything when it comes to a semi-formal night dance party. Sequins are bold and eye-catching. There is nothing more attractive and eye-catching than a sparkly and glowing homecoming dress. You can effortlessly look elegant and be trendy at the same time with a sparkly short dress. Whether you opt for a one-sleeve sparkly dress or a sweetheart strapless sparkly dress, just be sure your dress has shiny sequins that goes perfect with the party lights.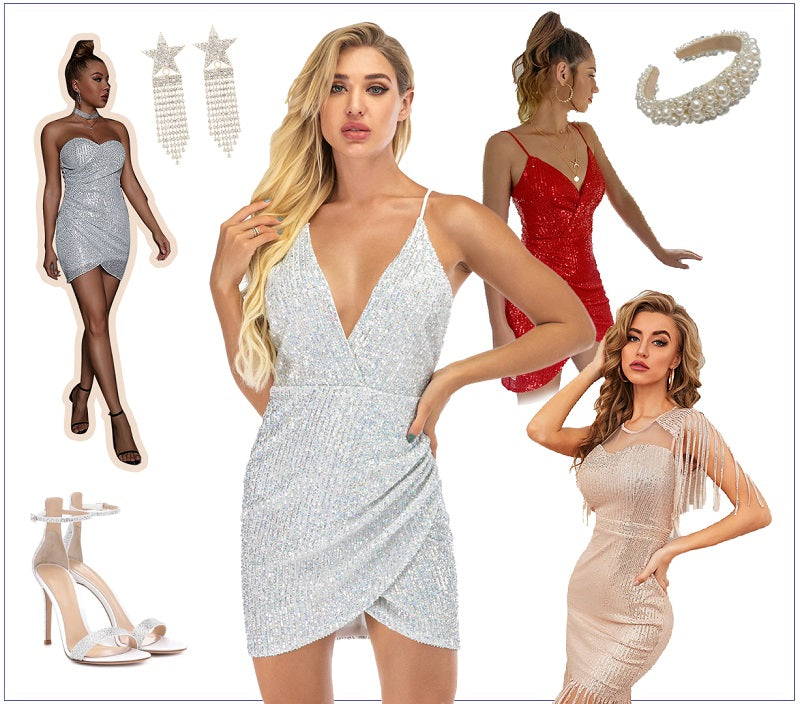 (Shop : ZPKCGLH-DMS50081 Silver, ZPKCGLH1239 Silver, ZPKCGLH20866 Red,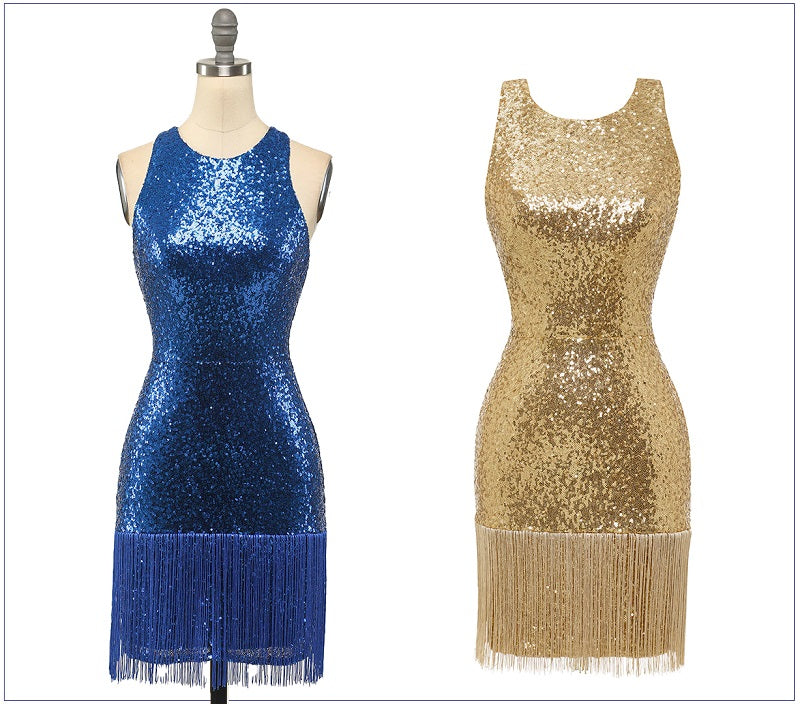 (Shop : ZPKYYZL038 Royal Blue, ZPKZS2108011 Golden)
Tight Homecoming Dresses
Tight homecoming dresses are cute and on-trends ever year. It is super chic and popular when it comes to a school dance. Bodycon dresses can hug your body tightly and then show off your hot curves. If you are a fashion baby that always take the lead, you should really stick to bodycon homecoming dresses that can allow you comfortably dance the night away and being the center or the crowd.
(Shop : ZPKZS2104003 White, ZPKCGZL21129 Yellow, ZPKCGLH-DMV30701 Green,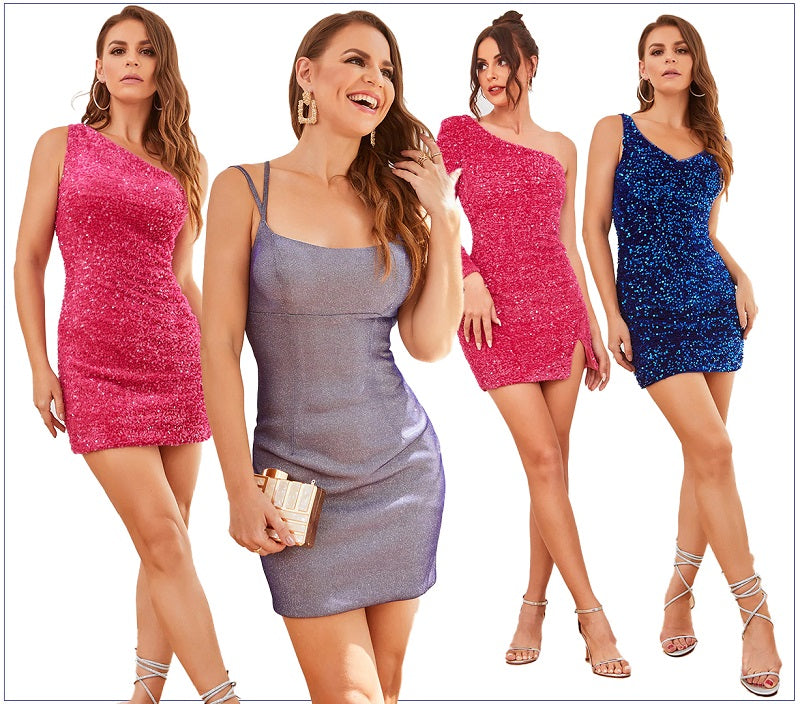 (Shop : ZPK4032495 Fuchsia, ZPK04032501 Lilac, ZPK04032520 Fuchsia, ZPK04032529 Royal Blue)
Unique Homecoming Dresses
Fresh homecoming dresses with latest and unique design can offer a new look on any girl and it can effortlessly make you stand out from your dear friends or fellow classmates. If you are those with dainty taste or bold personality or someone would always loves to try something new, stay tuned to the unique homecoming dress collections. This is the best for you.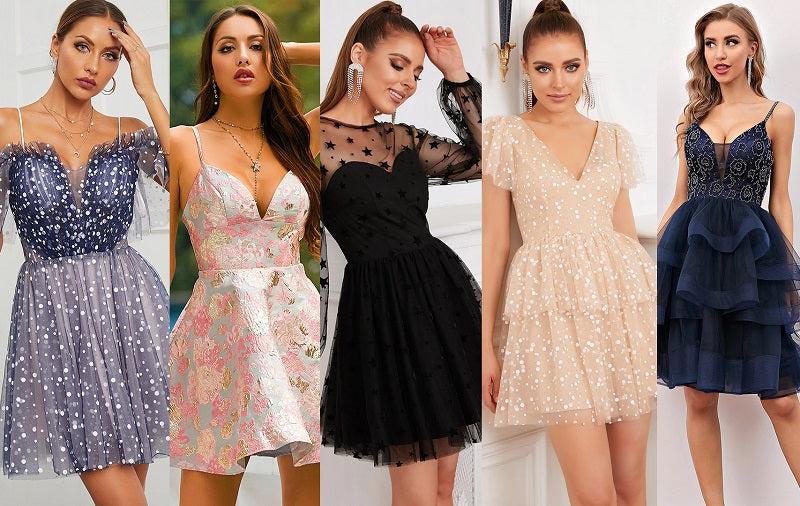 (Shop : 151056, ZPKYYLH133PK, ZPKYYZL021 Black, ZPKYYLH20377 Champagne,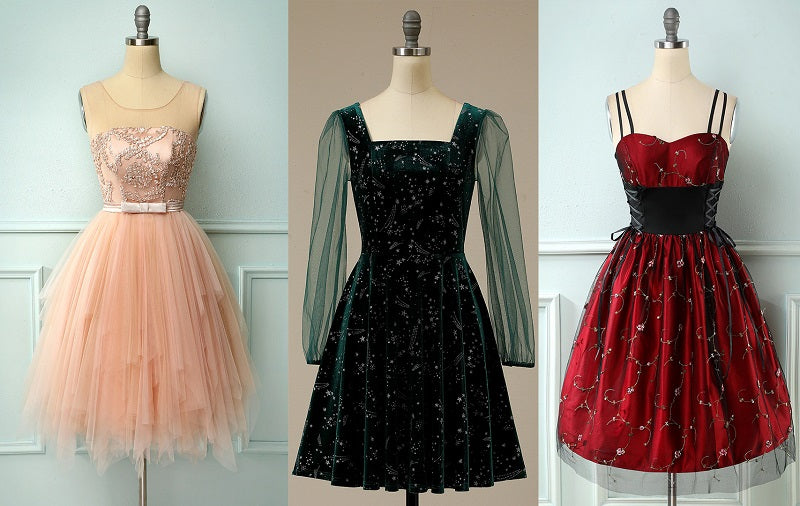 (Shop : YYDDZX00235Cm-1, YYHX200108, ZPKYYCGHX-TT-9211 Burgundy)
White Homecoming Dresses
White homecoming dresses has always been the most popular in the history. If you are a person would love to stick to tradition and achieve a classic night look, you should definitely stick to white hoco dresses.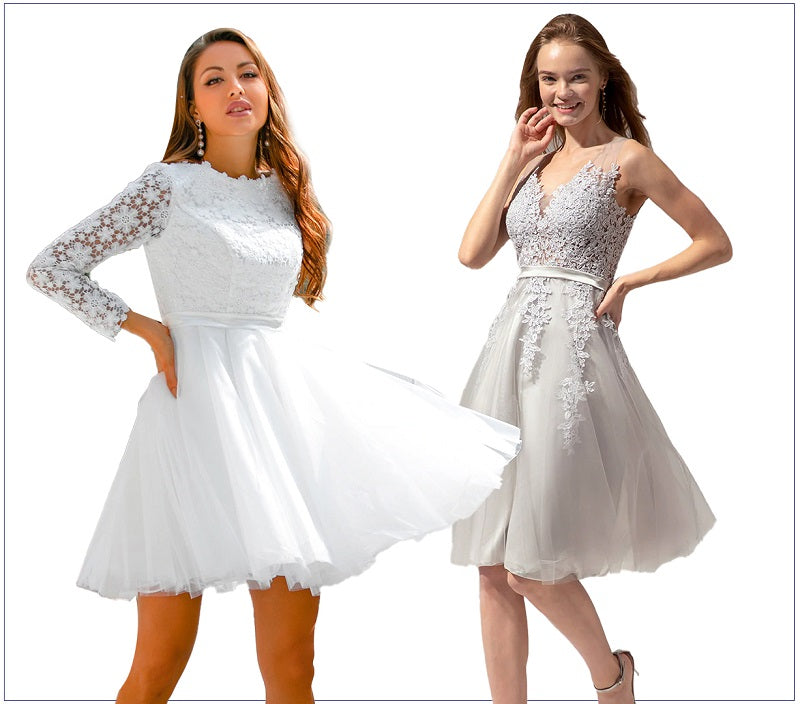 (Shop : WQ-YYDDZX0082-1, DYZOVE0208)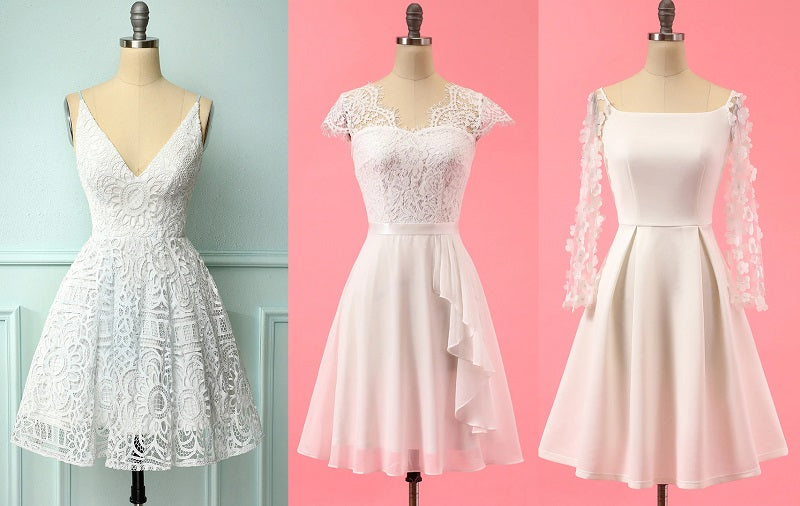 (Shop : YYDDZX0097, YYHX200067, YYHX200068)