What To Bring To Prom
What To Bring To Prom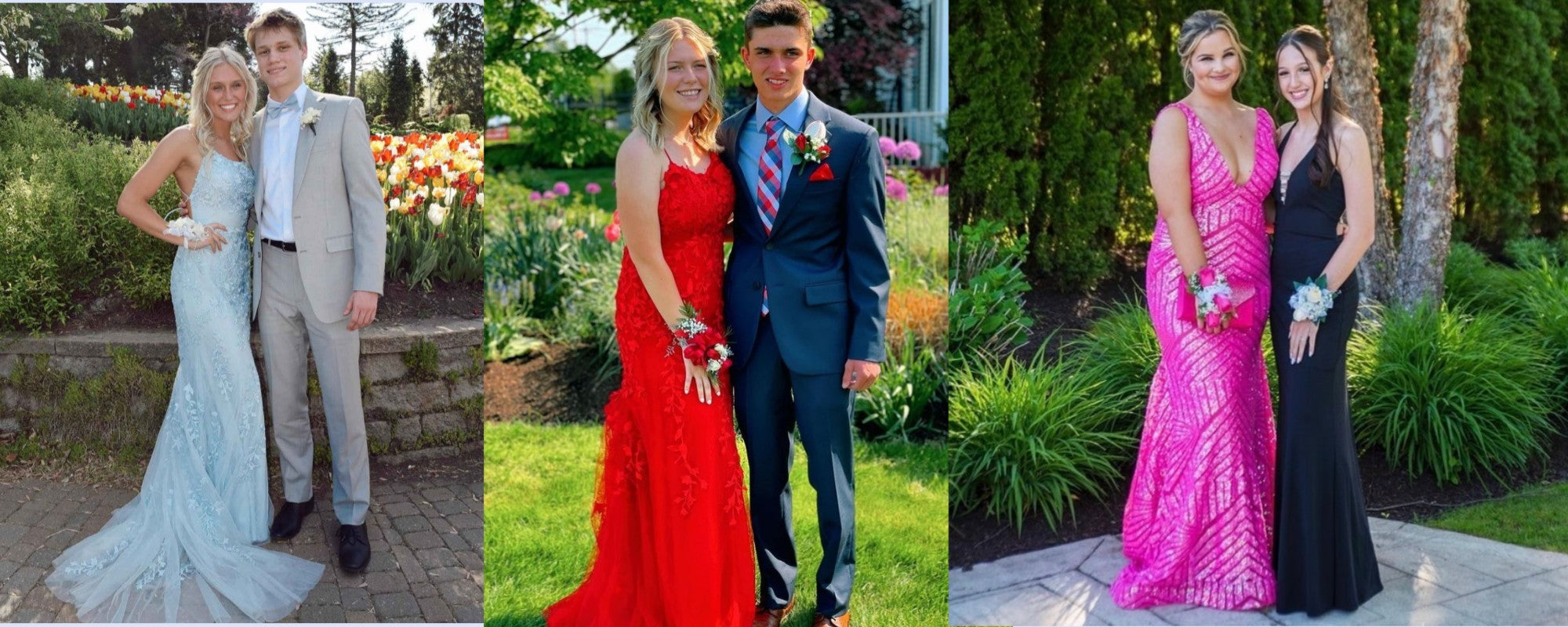 You've got your ticket, your date and your prom dress all set. What should do next? You should make a list before you go to the prom. When attending prom, you must be prepared at all times with some prom essentials before, during and after prom. We are here to make you fill out the best prom list so you don't forget the most crucial things that every girl needs at their prom party.
Pre-Post Prom Backpack
When you go to prom with your friends to get ready for prom together you may need to take a  few extra things if you don't have an appointment in a beauty salon, which is why you absolutely need a bigger bad to take everything you need before the party, after you make the list of your prom essentials the backpack should carry. This bag should carry:
Prom Dress: After many hours of looking, deciding, picking, we are absolutely sure you won't forget your Zapaka prom dress or just your prom dress.
Change of Clothes: Keep in mind that you might have additional activities to attend, so pack an extra set of clothes so that you can feel comfortable before and after the prom party.
Camera: Keep your high-quality camera in its own case if you intend to use it in addition to (or instead of) your phone. This will secure the camera from harm and make it simple to locate for prom photos.
Shoes: Before and after prom, be sure to pack some comfy shoes, especially you wear a pair of high heels. You should take a minute to feel gorgeous and at ease so that you don't grow weary of wearing high heels all night.
Makeup: Keep your makeup securely stowed in a smaller bag to reduce the possibility of containers opening and spilling or staining other objects.
Jewelry: To keep things organized, it's usually a good idea to separate your jewelry from your makeup in small bags or boxes.
The most convenient and fashionable method to carry your items is in a clutch, especially if your prom dress lacks pockets. Remember that you might want to have a few essential makeup items in a small handbag nearby for touch-ups throughout the photo shoot. Band-aids and feminine products are always a good idea to have in your prom emergency kit, but be careful not to overpack your handbag. Keep the clutch to the most important objects to prevent it from looking weird and becoming heavy throughout the night. Some items are recommended:
ID and Debit/Credit Card: These should be a no-brainer, but make sure you double-check that you have them in your bag before you leave the house!
Cash: It's always a good idea to keep a little bit of cash in your bag for tipping. Also, some places don't accept cards.
A tiny mirror: Perfect for checking to see if you have food in your teeth or if your gloss needs re-touching.
Mini lipgloss & powder: Check department store makeup counters for sample-size glosses and powders that will be easy to tuck into your bag.
A couple safety pins: If your strap snaps or a rosette tumbles off your dress, you'll be able to fix it instantly.
The After-Prom Bag
What you need to prepare for after-prom bag? You should have a concept of what the school has in store for students as well as what your classmates want to do that evening in order to be equally prepared for what comes after prom.
Sleeping Bag: Maybe you are already making plans to sleep over your friends before or after prom, maybe even both so a sleeping bag can become handy also if you have an excursion for any after prom activity outdoors.
Travel-Kit: Make sure you don´t leave your travel kit with all the things you need for your hygiene such as toothbrush, toilet paper, deodorant.